Bury St Edmunds: Man To Be Sentenced For Prisoner Hospital Escape
18 June 2013, 05:46 | Updated: 18 June 2013, 06:53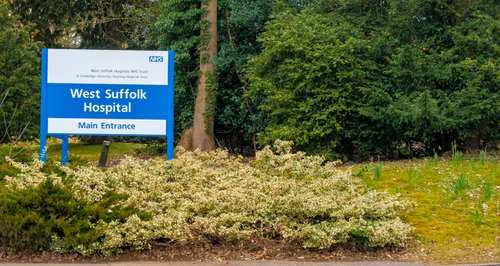 A man will be sentenced for helping an old jail mate escape from two guards whilst being taken to West Suffolk Hospital.
Garry Cowan, 45, used a replica handgun to free Andrew Farndon in January last year in Bury St Edmunds.

Farndon had been taken to West Suffolk Hospital in Bury St Edmunds with knife wounds sustained at Highpoint jail in Stradishall, Suffolk.

He was being held indefinitely for the public's safety after smashing someone's skull with a hammer.

Outside the hospital Cowan n - threatened the two guards and making them fear for their lives.

Prison officers Kim Lockwood and Chris Matson told jurors at Cowan's trial he threatened to shoot them unless they released Farndon.

Cowan, who is originally from St Andrews in Scotland, was arrested three days after the hold-up at the home of another former jailmate in New Cumnock, East Ayrshire.

Today, he will be sentenced at the Old Bailey for possession of a replica firearm with intent to cause fear of violence, and assisting an offender to escape.

Farndon was eventually caught and jailed for five years and three months.

The sentence was handed down for brandishing a blank-firing pistol at police officers and robbing their car while on the run.