Children To Go Free To Suffolk Show 2014
22 October 2013, 06:05 | Updated: 22 October 2013, 06:15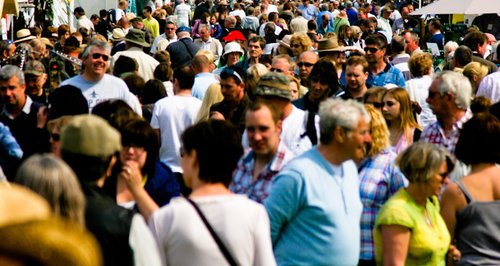 Children aged 14 and under will enter free of charge and dog owners can once again bring their four legged family members to the Suffolk Show next year.
Bill Baker, the new honorary show director, said 'Apart from being the county's biggest occasion for agriculture and business, the Suffolk Show is a true family day out. We want to enable as many families as possible to be able to attend and experience all the county has to offer.'

'The family is our biggest audience and we need to make the Show not only the best quality day out for them, but also make it financially possible' he said. 'Times are tough for everyone. By allowing children to enter free, and incorporating even more participatory events for families to enjoy together, their day will be a fun, value for money experience.

'During the past couple of months my show committee and I have discussed what it is we are offering and what makes a great family experience and the needs of today?s family during a day out. We have looked at the options and agreed our new ticketing policy is family friendly.'

'The decision to welcome dogs back to the Show will involve improving facilities for them, for example more watering points, pooper bins and perhaps even looking at further areas of shade. In this way hopefully it will be more comfortable for everyone.

'All dogs will have to be kept on a lead at all times. There will be areas where they will not be permitted namely the Adnams Food and Drink Experience, Food Theatre and demonstration areas and the members, vice-presidents, directors, and sponsors enclosures and lawns. Our website will give greater detail nearer to the Show dates.

In addition to those aged 14 and under entering free, there is a new price point for tickets for 15-18 year olds who will be charged £5 if purchased in advance (before midnight on May 26) and £10 on the gate.

Adult tickets, which were held at 2012 prices last year, will cost £20 if purchased in advance, an increase of £2, and £25 on the gate. Concessions and seniors will cost £18, again a £2 uplift, and £22 respectively.