Ed Sheeran Backs Ipswich Music Day
25 June 2013, 06:05 | Updated: 25 June 2013, 06:27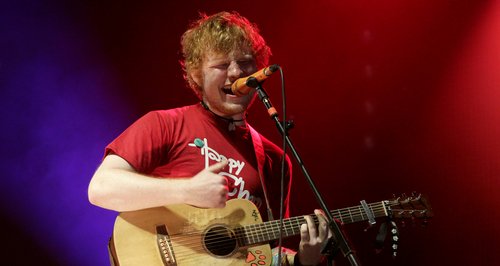 Suffolk singer Ed Sheeran will have a stage named after him at Ipswich Music Day next month.
One of the stages at the event, which attracts more than 40,000 people to Christchurch Park every summer, will be known as the "Ed Sheeran Stage" in recognition of the importance of encouraging young talent.

Ed said: "It's great to show Ipswich Music Day my support in this way and feel very privileged to have been asked. It's an amazing event. I remember playing at the event a few years ago and it was great fun. It's also good to have Suffolk One as a sponsor of the stage this year. I hope musicians and fans have a fantastic time."

Ed played at Ipswich Music Day in 2009 and 2010 and although he won't be attending this year – he is currently touring in the US - he wanted to support the event, which is now in its 22nd year and one of the biggest one-day free music events in the UK.

Ip-art organisers Ipswich Borough Council have been in contact with the singer about links with Music Day and he has agreed to lend his name to the stage sponsored by the Suffolk One sixth-form college.

"This is a fantastic gesture from one of the biggest names in music," said Bryony Rudkin, Culture portfolio-holder. "When we heard Ed on stage in the park a few years ago we thought he was destined for great things but his success has been phenomenal. And his agreement to us naming a stage after him shows his commitment to emerging local talent. We are also grateful to Suffolk One for their support."

Music Day will bring the county's biggest arts festival to a close on Sunday 7th July and is free. Last year, more than 40,000 people attended.

"We have some fantastic talent appearing on seven stages in the park and in Christchurch Mansion and St Margaret's Church. All we need now is some sunshine but not even Ed can guarantee that!" added Councillor Rudkin.