Ipswich: Cheaper Parking Scheme Launches
2 September 2013, 13:50 | Updated: 2 September 2013, 13:59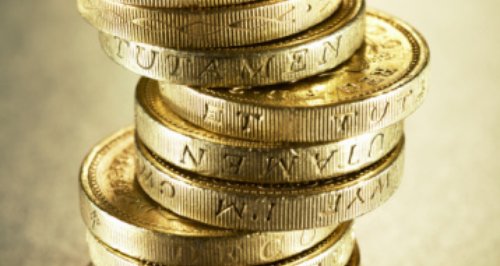 New cheaper parking charges and bus fares have been introduced today in Ipswich.

The new "Quids In" campaign is aiming to encourage more people into the town centre.

It has seen Ipswich Borough Council, Ipswich Central, Suffolk County Council, car park operator NCP and Ipswich Buses working together with a simple message: "It's cheaper to get here by bus and by car!"

This new scheme will run until the 15th September, Monday to Fridays and will see:

- Tariffs on Ipswich Borough Council's five town centre car parks and Cromwell Square car park slashed to just £1 for the rest of the day and night after 3pm (weekdays).
- Tariffs on NCP's car parks in Cox Lane and Tacket Street cut to a total of £1 after 3pm (weekdays) – good news for Regent Theatre audiences and shoppers alike.
- Park and ride fares cut to £1 (£2 return) after 3pm Mondays to Fridays.
- Inward journeys on Ipswich Buses (town services) reduced to just £1 after 3pm (weekdays).

The campaign has been devised to boost retailers and other businesses, but the fare will only be available Monday to Friday during this trial period.

"Quids In" is designed to show that a healthy Ipswich economy is good for the rest of the country.

Paul Clement, Chief Executive of Ipswich Central commented: "Our role has been to highlight the urgent need from businesses to see the whole town coordinate aimed at countering once and for all the perception that Ipswich is an expensive place to travel to. The outcome is fantastic. We could not have done this without the participating organisations whose response has been marvellous. Ipswich town centre can finally send a strong joined-up message to its visitors - we are changing, we are open for business, we want you to come in and enjoy our town centre."

Councillor David Ellesmere, the leader of Ipswich Borough Council, said: "We have slashed our car park prices again to boost town centre businesses. This trial offer means you can come into town after 3pm, go shopping, have a meal, and perhaps go to the theatre all for £1. The 'Quids In' campaign we have put together with our partners shows that Ipswich offers great value for people from all over Suffolk and North Essex."

NCP business manager Mark Kraft commented: "We're delighted to be working together to help drive people into Ipswich town centre. It is vital to NCP that we support the local businesses by offering relevant parking deals for the people who will really benefit from it. We hope everyone gets behind this campaign and enjoys parking and shopping locally."

Councillor Graham Newman, Suffolk County Council's cabinet member for roads and transport, said: "We're keen to encourage mroe people to use our park and ride services so signing up to the 'Quids In' campaign is a great way to do this. Passengers parking at either or our sites are able to avoid delays and catch a bus into the centre of town every 10 minutes. I hope this trial will help boost the number of shoppers coming into and using Ipswich."

Ipswich buses MD, Malcolm Robson added: "We want to bring more people into town and this offer for town services is a very attractive one. Hopefully, these savings for passengers can help to provide a boost for town centre businesses both retail and leisure."