Ipswich: Cigarettes Hidden In Water Filters Seized
23 October 2013, 05:42 | Updated: 23 October 2013, 05:51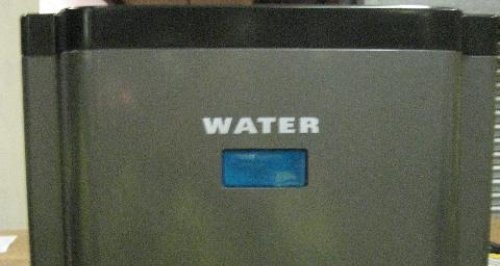 An attempt to smuggle 128,000 cigarettes into the UK hidden inside water filters has been foiled by Border Force officers in Ipswich.
Officers discovered the cigarettes at 11.30am on Wednesday (16 October) when they investigated a shipment of water filter units at an Enhanced Remote Transit Shed in Ipswich. The units had been shipped into the UK at Felixstowe from Hong Kong before being transported to the shed.

Charlotte Mann, Assistant Director for Border Force at Felixstowe, said:

"The fact that we have prevented what was quite an elaborate attempt to circumvent our controls is testament to the hard work and vigilance of our officers. The cigarettes had been concealed inside the empty shells of water filter units which had been screwed and glued together.

"The unpaid duty on these cigarettes would have run into five figures and it is effectively stealing from the public purse and from law-abiding taxpayers.

"I would urge anyone tempted by cheap cigarettes and tobacco to think again. The black market cheats honest traders. It is totally unregulated so buyers have no way of knowing what they are actually getting and, worst of all, further up the supply chain criminals are reaping the rewards."

Each of the units contained 3,200 Marlboro Light cigarettes. Had the smuggling attempt been successful it could have the cost the Treasury about £22,500 in unpaid excise duty.

Border Force officers use hi-tech search equipment to combat immigration crime and detect banned and restricted goods that smugglers attempt to bring into the country.

They use search techniques including sniffer dogs, carbon dioxide detectors, heartbeat monitors and scanners - as well as visual searches - to find well-hidden stowaways, illegal drugs, firearms and tobacco which they say would otherwise end up causing harm to local people, businesses and communities.