Ipswich Cornhill Project: Plans Go On Display
2 July 2013, 07:08 | Updated: 2 July 2013, 07:12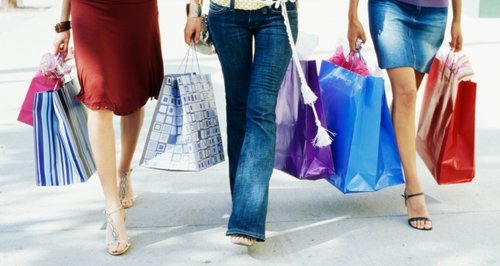 Five plans to completely do up the Cornhill area of Ipswich town centre will be put on display today.
The project arose after last year's second Beacon Ipswich conference at which Ipswich took up a challenge from retail guru Sir Stuart Rose to transform the heart of the town centre to welcome more visitors.

A partnership between Ipswich Borough Council, Ipswich Central and Ipswich MP Ben Gummer then linked up with Suffolk County Council and University Campus Suffolk to take the project forward. Sir Stuart agreed to become an advisor to the partnership.

Architects were asked earlier this year to tender for the Cornhill redevelopment design work and a shortlist of five has now been selected.

Today the public and businesses can learn more about these ideas and have an opportunity to give their views on the future of the Cornhill.

The free open event will be held in the Council Chamber of the Town Hall between 4pm and 6pm. People can drop in at any time during the two hours or stay for the whole session.

Councillor David Ellesmere, Ipswich Borough Council's Leader, said: "This is a major project dealing with the future of the very centre of Ipswich. Our five selected architects will be on hand to talk to people about what they might like to see on a reinvigorated Cornhill. This project is still in its early stages but public views are essential before we go any further."

Mr Gummer MP said: "The Cornhill is a diamond that needs re-setting and polishing. If we get this right, it will provide the impetus to regeneration of the town centre that everyone on Ipswich knows the town needs. If we are going to get more decent shops here we need to give them the environment that will attract shoppers. So this is very exciting. And it is also good to see all the big players in the town working collaboratively: long may it last."

Ipswich Central Chief Executive Paul Clement said: "This is one of the most important projects for Ipswich town centre for many years. We will not be forgiven if we limit our ambition and go safe. Let's think big and find out what's possible."

Councillor Mark Bee, Suffolk County Council's leader, said: "Sir Stuart Rose laid down the gauntlet to Ipswich and I'm proud to say the partnership has picked it up. The proposals that will be going on display at the Town Hall are precisely that - proposals. We want to hear what residents, business owners and shoppers think about them. Our county town should be a proud beacon for Suffolk and this project will very much help it to be exactly that."

The five architects must submit detailed plans by 23rd August. These designs will be put on display – again at the Town Hall – on 3rd September for people to give their views on them.

A winning design will be selected by the partnership in mid-September.