Ipswich: Ill Woman Removed Through Window
24 January 2014, 06:16 | Updated: 24 January 2014, 07:20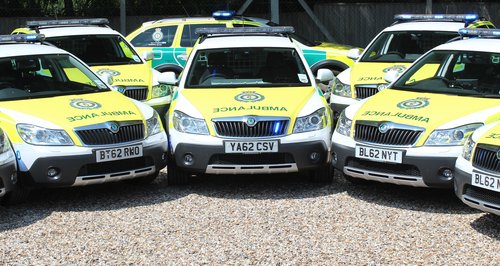 A critically ill woman had to be removed from her house in Ipswich through the window.
The East of England Ambulance Service NHS Trust (EEAST) received a 999 call at 6.36am yesterday regarding a woman in her 50s who had fallen seriously unwell at her home in Ipswich.

David Sexby, Complext Patient Support Lead for EEAST who attended the incident, said: "We were called to a woman who had suffered some sort of nuerological event causing her to become critically ill.

"Upon arrival at the house, ambulance crews realised that the patient was unfortunately too large for the equipment that is inside a standard ambulance.

"We worked to maintain the woman's airway while the fire and rescue service removed one of the windows from the front of the house. We then transferred the casualty onto a specialist stretcher that we are trialling for bariatic patients and carried her out through the window."

The casualty was taken to hospital, where upon arrival she was believed to be in a life-threatening condition.