Ipswich: Police Receive Information Of 'Real Interest' Over Missing Luke Durbin
19 December 2013, 14:50 | Updated: 19 December 2013, 14:58
Police in Ipswich say they have received some information of 'real interest' after a national appeal to find out what happened to missing Luke Durbin.
Three weeks ago, Detective Superintendent John Brocklebank appeared live on BBC Crimewatch where he urged people to come forward with information.
Luke's mother, Nicki Durbin also make an impassioned plea on the show for anyone who knew anything about Luke's disappearance to make contact so she could have some form of closure.

Now detectives say they have received a number of calls and pieces of information, two of which they consider to be of particular interest. They're now working on following up those leads.

Luke was 19 when he disappeared after a night out with friends in Ipswich in May 2006.

He'd spent part of the evening in Zest nightclub on Princes Street, Ipswich before trying to make his way home to Hollesley near Woodbridge.

Officers plotted Luke's route through Ipswich town centre towards Hawk Express taxi office in Old Foundry Road, Ipswich. Luke attempted to get a lift home but didn't have any money and was declined when he asked to set up an account.

The last sighting of Luke was when he was seen on CCTV walking across Dogs Head Street in Ipswich in the direction of the bus station at 4am on Friday 12 May.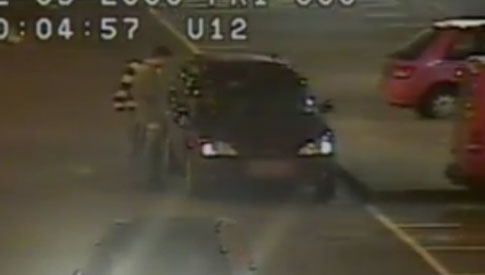 Through further enquiries, two separate people have said that they saw Luke in Woodbridge in a dark blue Renault Megane or BMW car being driven by a black man; this was between 11am and 2pm on Saturday 13 May near to the entrance to the Turban Centre car park on Quay Side, Woodbridge.

Detective Superintendent John Brocklebank said: "It is encouraging that a number of people have come forward with information following the Crimewatch and subsequent local media appeals. There are two pieces of information that have come through that are of a real interest to us and we are now following up on this information to see if it can assist us with this investigation.

"I am convinced someone locally knows what has happened to Luke and I can completely understand that some people may feel a reluctance to come forward. I would like to reassure those people that we can protect them if necessary and they can come forward in complete confidence to speak to an officer on the case.

"Luke is never far from the minds of his family, particularly his mother, Nicki, who is desperate for answers and at this time of year it becomes even more poignant.

"I am determined to find out what has happened to Luke. My team and I will follow up on every piece of information that comes our way in order to find the answers we need."