Lowestoft: CCTV Images Realeased After Attempted Armed Robbery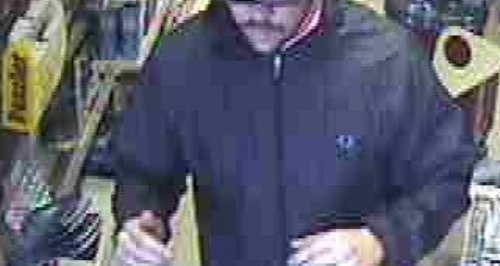 Police are issuing CCTV images of a man they would like to speak to following an attempted armed robbery at the Co-Op in Westwood Avenue in Lowestoft on Monday 27 May.
Following enquiries, officers believe the man pictured may have been a look-out for the balaclava-clad offender who entered the store just after 6pm and demanded money from staff while brandishing a hand gun. No money was handed over and the would-be robber fled, followed by the man pictured.
Police are asking him or anyone who may recognise him to come forward – if you can help please call DC 157 Woodham at Lowestoft CID by dialling 101.