National GCSE School League Tables
23 January 2014, 09:30 | Updated: 23 January 2014, 14:57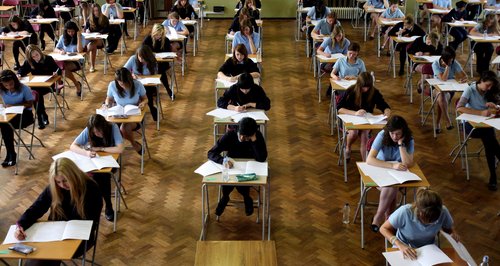 Suffolk and Norfolk are both still struggling in the national GCSE league tables.
Out of the 151 regions:
Suffolk is up 21 places on 2012 to 137th

Norfolk falls 20 places on 2012 to 138th
Heart's Neil Perry Speaks To Lisa Chambers, Cabinet Member for Education, Skills and Young People's Services in Suffolk
Mick Castle, Cabinet Member for Education and Schools at Norfolk County Council, said: "These results underline the scale of the problem we inherited - and why we needed to put more resources in to drive up school performance for future years. Excellence in education is an absolute priority and we are determined to challenge schools if their students are not achieving as expected. We are concerned that the gap nationally at GCSE has increased this year but we believe that the strategy in place in the county will provide results. "
Here the full interview with him here:
Heart's Annie Green Speaks to Mick Castle, Cabinet Member for Schools in Norfolk
"That strategy has received expert external review, which found that there was unwavering determination to see through changes in intervention and support in the county. It also acknowledged our ambition for Norfolk's schools. We are already seeing successes in some schools that have embraced the intensive support on offer and we know that the headteachers' associations in the county are working much more robustly to challenge and support each other to bring about the improvements in education that are needed.

"We must not forget that there are some very good schools and teachers in the county and some significant success stories in these league tables. Our priority is to make sure that these schools are working with those that are struggling so that all of Norfolk's children are able to benefit."