Norfolk & Suffolk Wages Down £20 Per Week
4 September 2013, 06:12 | Updated: 4 September 2013, 08:41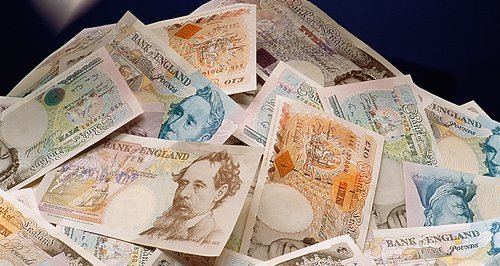 In the last five years workers in the East of England have suffered a huge squeeze on their incomes according to the trade union the TUC.
They claim the average pay is falling by 6.8 per cent in real terms – equivalent to a £33.83 cut in the pay packets of people working a 40-hour week, according to research published today (Wednesday) by the TUC as part of its Britain Needs a Pay Rise campaign.
The TUC analysis of official figures compares hourly pay rates in 2007 (at 2012 prices) with those in 2012, and shows the extent of the pay squeeze being felt by families in Eastern England as incomes fail to keep pace with rising prices.
The wage squeeze in the East of England is slightly above the national average – across the UK average pay has fallen by 6.3 per cent in real terms, a loss of £30.30 in the pay packets of full-time employees.
However, in Norfolk and Suffolk we seem to be slightly below the national average, with a fall of 4.9%, a loss of £21.54 a week. Peterborough on the other hand has it much worse, with a pay decrease well above the national average of 9.7%, that's a loss of £42.41 a week.
People living in Southend-on-sea suffered the next biggest squeeze on wages. Hourly pay rates here fell in real terms from £12.98 in 2007 to £11.77 in 2012, a 9.3 per cent cut, and a corresponding £48.43 weekly hit in their pay packets.
By contrast, people living in Cambridge have seen their wages keep pace with inflation and not fall in real-terms.
Across the East of England men have seen their pay hit harder than women. According to the TUC analysis male workers have seen their hourly real pay rates drop from £14.48 to £13.36, a 7.8 per cent fall which works out at £44.98 less in their weekly pay packets in 2012 compared to 2007. Female employees saw their wages decline by 4.6 per cent in real terms over the five years, a loss of £19.63 for an average full-time worker on a 40-hour week.
Commenting on the figures, TUC General Secretary Frances O'Grady said: "Across the East of England families are still really struggling to make their money go far enough – and are often having to go into debt – as they experience a huge squeeze on their household incomes.
"With real wages still falling, most people are being forced to use their credit cards or their dwindling savings if they need to purchase anything beyond the most everyday of items.
"Workers' real hourly pay rates have taken a hit over the past five years because wages have failed to keep up with inflation. But this fall is also a result of the worrying increase in insecure and short-hours employment.
"In many cases when people have lost their jobs, and are fortunate enough to find work, they are forced to take jobs with fewer hours and on less pay. This is not the way to build a strong economy – the UK needs far more better jobs on much better rates of pay.
"Next week at our annual Congress in Bournemouth our Britain Needs a Pay Rise campaign will take centre stage as unions continue to push for decent and fair wages across both the private and the public sectors.
"We will also be urging those employers who can afford to pay a living wage to start doing so. If workers have more money in their pockets, they will feel more confident about spending that extra cash and that's something that families, businesses and UK the economy can all benefit from."
| | | | | | |
| --- | --- | --- | --- | --- | --- |
| Local Authority | 2007 Hourly Pay (in 2012 prices) | 2012 Hourly Pay | Change 2007-2012 (per cent) | Change per hour | Change for a 40 hour week pay packet |
| Norfolk | £10.34 | £9.84 | -4.8% | -£0.50 | -£19.91 |
| Suffolk | £10.95 | £10.41 | -4.9% | -£0.54 | -£21.54 |
| Peterborough | £10.96 | £9.90 | -9.7% | -£1.06 | -£42.41 |
| Southend-on-sea | £12.98 | £11.77 | -9.3% | -£1.21 | -£48.43 |
| Cambridgeshire | £12.76 | £12.76 | 0.0% | £0.00 | £0.10 |
| Luton | £10.94 | £10.44 | -4.5% | -£0.50 | -£19.87 |
| Thurrock | £12.90 | £11.82 | -8.4% | -£1.08 | -£43.14 |
| Essex | £13.11 | £12.07 | -7.9% | -1.04 | -£41.60 |
| Hertfordshire | £14.57 | £13.34 | -8.4% | -£1.23 | -£49.07 |