Seven People Rescued From Stranded Cars
7 February 2014, 07:10 | Updated: 7 February 2014, 08:25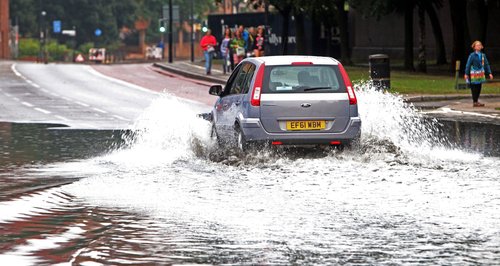 A ten year old is amongst seven people to be rescued from cars stuck in flood water around Bury St Edmunds and Haverhill.
Suffolk Fire and Rescue were called out to help four cars at Withersfield, Nowton, Whepsted and Great Thurlow.
Both Norfolk and Suffolk police are warning people to take extra care in all the standing water caused by the heavy rain overnight.
Use dipped headlights

Increase your distance from the vehicle in front and be prepared to move further back if your visibility gets worse

Make sure your windscreen wipers are in good working order

Beware of slippery road surfaces, especially if the rain follows a long dry spell

Watch out puddles and areas of flooding.