Suffolk: Missing Amanda Duncan 20 Years On
3 July 2013, 05:13 | Updated: 3 July 2013, 05:19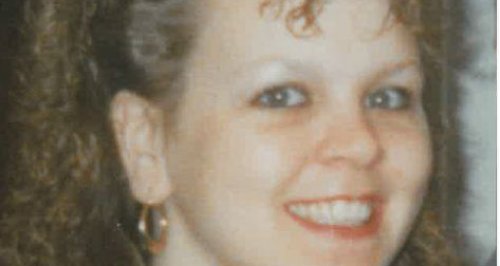 Twenty years after the disappearance of Amanda Duncan, who was last seen in Ipswich, police are reviewing the case and appealing for people to come forward with fresh information.
Amanda was reported missing to police on Saturday 3 July 1993, after her sister visited her at her home address in Balliol Close, Woodbridge only to find Amanda's 9 month old baby alone in the house and Amanda missing.

Amanda, who was 26 years old, had left her 3 year old son Jamie in the care of her parents at about noon on Friday 2 July and her youngest son, 9 month old Damien, with a babysitter at her home in Woodbridge, before travelling to work as a prostitute in the Portman Road area of Ipswich.

Despite significant media coverage, both locally and nationally; extensive police enquiries and searches, Amanda has not been found.
For the twenty year anniversary of Amanda's disappearance police are reviewing the case and appealing for new information in the hope that they can discover what has happened to her.

At the height of the investigation a team of 20 officers worked on the case, taking 243 witness statements, conducting house to house enquiries and carrying out searches of addresses; areas known to be frequented by Amanda and with the assistance of the officers from Norfolk Constabulary Dive Team, the River Gipping in Ipswich.

At the time of her disappearance Amanda, was described as white, 5'7'' tall, of medium build, with fair shoulder length hair. She had a distinctive heart shaped tattoo on her upper left arm and when last seen she was wearing a black leather bomber jacket, a pink knee length dress, with no sleeves, and a gold cross and chain.

On the night Amanda went missing, before she started work, she visited an address in London Road, Ipswich at around 11.10pm.

Amanda had been involved in the misuse of drugs and it was understood she visited the house with the intention of buying drugs.

She agreed to return to the house and finalise the purchase, after finishing her work.

Amanda was taken to Portman Road by car and dropped off at 11.30pm.

She didn't return to the house for her drugs.

Amanda was seen speaking to the driver of a dark coloured Ford Sierra, possibly green or blue, at about 12 midnight in Portman's Walk. This vehicle and the driver have never been traced.

Appeals were also issued to trace a second vehicle, a red Ford Orion which was seen in Portman's Walk at 11.50pm.

This car had a noisy exhaust or engine and was driven by a white man aged between 25-30 years.

This car too and driver have never been traced despite many repeated appeals through the media.

Detective Chief Inspector Tracey Little from the Joint Norfolk and Suffolk Major Investigation Team who is overseeing this unsolved case said: "We regularly review unsolved cases and in the case of Amanda's disappearance it felt appropriate to publicise this around the 20 year anniversary.

"There maybe people out there who for whatever reason felt reluctant to come forward with information 20 years ago. They may have been a client of Amanda's who had seen her on Friday 2 July but for personal reasons didn't feel comfortable contacting us.

"We outlined at the time that any information we received would be treated in the upmost confidence and that still stands.

"The thoughts and feelings of the families involved are always at the forefront of our minds and in this case it must be particularly distressing for Amanda's family that they have never found out what happened to her.

"We have contacted the family and they are fully supportive of the work we are doing and are helping us where they can.

"Over the years there has been much speculation about what has happened to Amanda and we hope by carrying out this review we will be able to find out the facts.

"Anyone who feels they have any information, however small, in relation to Amanda's disappearance are asked to call Suffolk Police 101 or Crimestoppers on 0800 555 111.