Suffolk: New Leads In Luke Durbin Investigation
29 November 2013, 08:54 | Updated: 29 November 2013, 08:58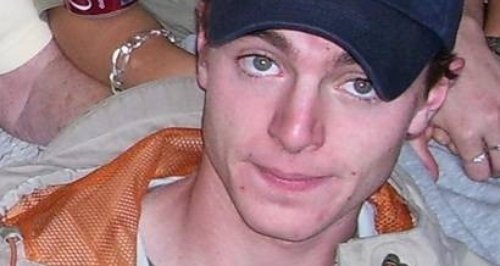 Detectives investigating the disappearance of 19 year old Luke Durbin from Suffolk have been encouraged by the calls and support received following an appeal on last night's Crimewatch programme.
Senior Investigating Officer, Detective Superintendent John Brocklebank appealed live on Crimewatch last night Thursday 28 November, for information to help find out what happened to Luke after he went missing in May 2006.

Luke had spent the evening of Thursday 11 May, through to the early hours of Friday 12 May 2006 with friends in Ipswich but failed to return to his home address in Coronation Avenue, Hollesley, near Woodbridge.

Detectives viewed CCTV and plotted Luke going around the town, with the final image captured of him crossing the road in Dogs Head Street, Ipswich (near to the Bus Station) at 4am on Friday 12 May.

Despite a thorough investigation and extensive media coverage to try to locate Luke, he has never been found.

Viewers were shown footage of Luke on CCTV on the night that he went missing, clips from a home video provided by his family, and photographs of luke through his young life.

The programme also featured an impassioned plea from Luke's mother Nicki Durbin who is desperately looking for answers into her son's whereabouts.

Nicki also provided Crimewatch with footage from a home video taken of Luke before he disappeared.

A number of calls were made to BBC Crimewatch and the Joint Norfolk and Suffolk Major Investigation Team incident room number last night and detectives will now be following up on the information received to see if it can help with the enquiry.

Detective Superintendent John Brocklebank said: "It is only going to take one piece of information for us to find out what has happened to Luke. Out of the calls received, two were of particular interest to us. It is encouraging and the team working on this case will now go away to see if the information received can help us move the investigation forward.

"Having the support of Crimewatch and having national coverage is important, but we still maintain that someone locally holds the key to where Luke went at 4am on Friday 12 May.

"I hope for the sake of his family that we will be able to get the answers they so desperately need."

Anyone with information into Luke Durbin's disappearance is asked to call the Incident Room at Suffolk Police Major Investigation Team on 01473 668999 or Crimestoppers on 0800 555 111.