Suffolk: The Queen's Baton Relay
15 May 2014, 07:51 | Updated: 15 May 2014, 07:56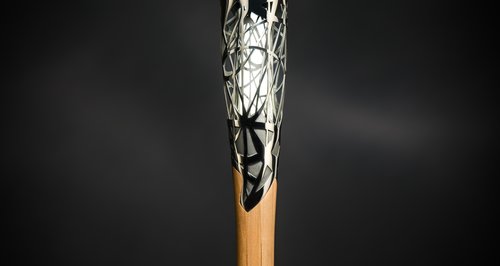 More details have been released about what will happen when the baton relay arrive in Suffolk.
Having criss-crossed the world and travelled around 68 Commonwealth countries and territories since it left Buckingham Palace in October, the Baton will reach Suffolk on 9 June - its only visit to the East of England on its way to the XX Commonwealth Games in Glasgow.
Organisers have revealed full details of the Baton's journey around Suffolk. Highlights include:
A community and school run along Lowestoft seafront, led by Olympic bronze medal boxer Anthony Ogogo.
500 Newmarket school children taking part in a mass participation sporting event, which is open to the public, while the Baton is carried by jockey Ryan Moore - who rode the Queen's winning 2013 Royal Ascot horse 'Estimate'.
An athletics competition for up to 400 disabled and non-disabled children in Bury St Edmunds.
700 Ipswich young people, with 1500 spectators, taking part in an athletics competition at Northgate Sports Centre. The Baton will be run through a guard of honour, made by the young athletes.
A grand finale in Ipswich's Christchurch Park involving pyrotechnics, live music, a sports village and a stunning mass participation run around the park using coloured powder to create a visual spectacle.
Councillor Alan Murray, Suffolk County Council's cabinet member for health, said:
"The fact that Suffolk has been chosen to host the Queen's Baton Relay is proof positive of our ability to hold successful major events and celebrate sport.
"This is a great opportunity for Suffolk to show its support for Team England. I'm confident that the Baton Relay and our Batonbearers will inspire more people to become active and help us in our drive to become the most active county in England."
The XX Commonwealth Games takes place in Glasgow from 23rd July to 3rd August. Commonwealth Games England is sending a 400-strong team to compete across the 17 sports.
Dame Kelly Holmes, President of Commonwealth Games England, said: "I'm encouraging everyone in Suffolk to get involved when the Queen's Baton Relay comes to the county. Suffolk will be hosting an incredible celebration of sport on 9 June and everyone can join in. If you can be there then please go and give sport a go, cheer your inspirational Batonbearers and be part of the Team England send-off to Glasgow."