High Wycombe: 30ft Sinkhole Swallows Family Car
3 February 2014, 10:28 | Updated: 3 February 2014, 10:45
Investigators are trying to find the cause of a 30 foot deep sinkhole in High Wycombe, which swallowed a family's car
The fire service is telling Heart they've had NO other reports of sinkholes here, after a family's car car was swallowed by a 30 foot deep one outside their home in High Wycombe.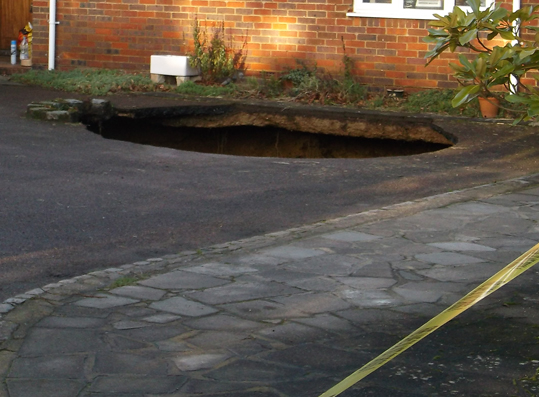 Thankfully no-one was inside the VW Lupo when the ground on Main Road in Walter's Ash gave way on Sunday 2nd February 2014.
The hole is about 4 .5 meters wide and about 30 foot deep - that's about the height of a two storey house.
The car is still down at the bottom of the hole buried under a pile of rubble and the district council are trying to work out what to do next.