Oxford: City Deal to create 50,000 Jobs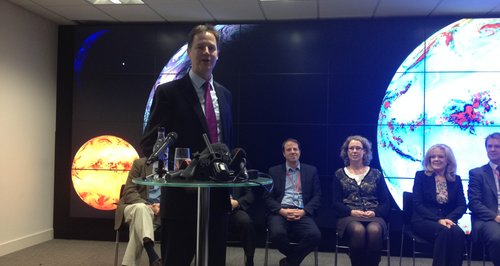 A new deal which will see the creation of 50,000 jobs and a potential investment of £1.2 billion in public sector businesses in Oxfordshire has been agreed.
The Oxfordshire City Deal will hand control of £55.5 million of government funding to local authorities, to spend on supporting local business and developing transport links. It is hoped the money will secure Oxford's position as a world-leading city for hi-tech industries and research. The deal will see the creation of four 'innovation hubs' for the many science businesses in the area, and lead to 18,000 new long-term jobs.
It will also lead to the creation of 7000 new homes, major improvements to the A34 and the creation of a new link road between the A40 and the A44 to improve congestion. There are also plans to an upgrade public transport in the city, with the introduction of an integrated bus and rail service, featuring a ticketing service similar to London's Oyster Card Scheme. It's predicted the construction work will create around 30,000 construction jobs.
Oxford City Council say the government investment will also encourage local investment - meaning the deal has a predicted total of £1.2 billion.
Deputy Prime Minister, Nick Clegg is visiting the city today to sign the deal. He said: "Today we are signing over real power from Whitehall to Oxford, giving the people who know Oxford best an unprecedented opportunity to decide how to invest millions of pounds in the region."