Reading Drugs Raids
11 July 2013, 11:45 | Updated: 11 July 2013, 19:40
Thames Valley Police have arrested 3 people during drugs raids at 5 properties in Reading.
The force has told Heart it's acting on intelligence that firearms or drugs may be inside the houses.
Around 60 police officers are taking part in the raids Orts Road area. Around £30,000 in cash was found with 3 people arrested on suspicion of money laundering.
We've been told the raids have taken three weeks of planning. The main aim was to find drugs and guns, but none were found.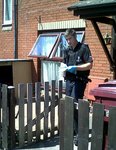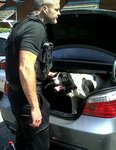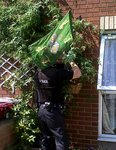 This morning officers were given a briefing before making their way to the homes – where they bashed down doors and started searching the properties.
Four people were held in the properties just off Kings Road – two of the homes have young children inside.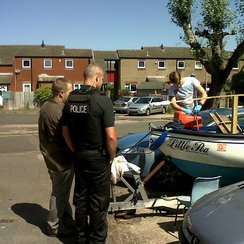 Police with sniffer dogs are taking part in the search, including cars outside the homes.
Thames Valley Police have confirmed they are carrying out reassurance patrols in the area with people being encouraged to talk to PCSOs about what's happening.