Matt and Michelle's Million Lights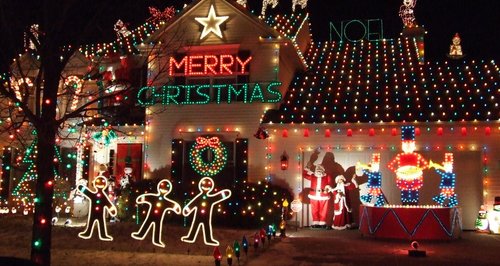 Matt and Michelle are organising the Thames Valley's biggest ever Christmas Light switch on.
We've noticed that some people have started putting their Christmas lights on in October. While we're all for the Christmas spirit, we feel that some structure needs to be bought to these proceedings to ensure that all the Christmas lights in the Thames Valley are switched on simultaneously.
So with that in mind on Monday 2nd December we want to bring the Thames Valley together and switch on a million Christmas lights in unison!
Luke's Drivetime show will host the big switch on with Matt and Michelle coming live from two Heart listener's houses poised to flick the switch at half 5 on the dot.
Please use the form below to get in touch with us if you want to be a part of this momentous occasion.