Paignton: Pensioner Has Lucky Escape
7 May 2014, 06:35 | Updated: 7 May 2014, 07:06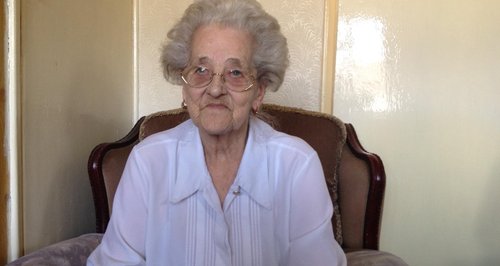 Sophisticated telephone conmen are trying to trick the elderly and vulnerable into handing over their life savings.
Now one plucky Paignton pensioner, 84-year-old Eleanor Wilson wants to tell her story about how the cunning tricksters tried to get their hands on her savings.
She hopes by coming forward it will stop other people becoming victims.
But she managed to escape their clutches after her suspicions were aroused and she contacted her family.
Police say there are looking into more than 80 cases across Southern England, and it is feared many more have not been reported because some victims feel foolish and ashamed.
Now police are asking those people to come forward and believe they may be able to help some get their money back.
The gang has turned to South Devon because they believe it's an area for rich pickings - The only way to stop them is to raise awareness and hound them out of the area.
Mrs Wilson only escaped losing her savings because she insisted on making an appointment to go into her Paignton bank, rather than carry on the transaction by phone.
The tricksters convince their victims that they need to withdraw their savings because it is counterfeit money.
The elderly victims are told to pass their cash on to a waiting, innocent, courier taxi. An elderly man from Paignton was conned out of £12,000 by someone posing as a police officer from the Metropolitan Police.
A Paignton woman, aged 88, had also taken her life savings out of her local bank.
Police stress they would never ask for phone members of the public in this way and ask anyone who is contacted by these people to phone 999 and report it straight away. Police officers never ask for bank details or to send money to them.