Torbay: 20mph Zones Outside Schools
16 January 2014, 12:26 | Updated: 16 January 2014, 12:32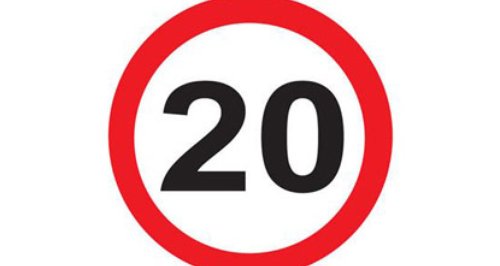 New 20mph zones are to be introduced outside Torbay schools, with the initial five schemes being introduced in the current financial year.
The first schools are:
Brixham Church of England School on Higher Ranscombe Road in Brixham
The Church of the Sacred Heart and St Teresa School on Cecil Road
Hayes School on Totnes Road in Paignton
Cockington Primary School on Avenue Road
Cuthbert Mayne School on Teignmouth Road/Westhill Road in Torquay.
Sites were chosen following an analysis of speed data collected from outside all Torbay schools.
A permanent 20mph speed limit will be introduced at Brixham Church of England Primary School, Nursery and Brixham College.
The other sites will have variable speed limits, with the 20mph limit operating only when children are arriving at or departing from the schools.
These schemes are to be introduced before the end of March 2014.
The introduction of 20mph speed limit zones are usually successful and self-enforcing, with the volume of traffic, signage and publicity ensuring that road users are aware of and comply with the advisory speed limit.
Torbay Council has a good record of improving road safety for all transport users, through a combined approach of education, enforcement and high standards of highway engineering.
During the introduction of the new zones, Torbay Council's Highways team will be working with the schools to ensure that pupils, parents and staff are aware of the changes.
New signage will be installed in the 20mph zones, incorporating flashing warning lights, operating only at school times.
Speed significantly increases the chance of being killed or seriously injured in a collision.