Dartmoor: Mum And Two Sons Found Dead
12 July 2013, 14:06 | Updated: 13 July 2013, 11:04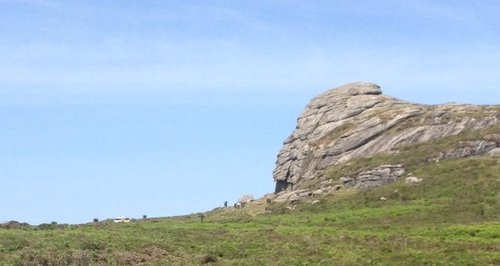 Police have been telling Heart a young woman and her 5-year old son have been killed after falling from rocks in Haytor.
UPDATE:
10:45am 13th July 2013
Police investigating the deaths of Catherine Hooper and her two sons have confirmed that the family were subject of Safeguarding Partnership Intervention prior to their deaths.
Because of this and as per national good practice the investigation will now be referred to a Serious Case Review.
No further details are being released.
06:30am 13th July 2013
Following further investigations the dead woman's home in Paignton was searched where the body of a 2-year old boy was found.
Although no formal identification has taken place the deceased female is believed to be Catherine Hooper who is 24 years old, also Josh Patterson aged 5 years and Sam Patterson aged 2 years.
Police Family Liaison Officers have been appointed to assist the immediate family at this difficult time.
Statement from dad Neil Patterson. "On the Friday evening I heard the devastating news that the three most important and cherished people in my life had been taken from me.
"I would gratefully appreciate for me and my family to be left alone to come to terms with this devastating loss and to grieve in peace.
A murder investigation has now been launched led by the Force's Major Crime Investigation Team.
Detective Superintendent Paul Burgan said: "We are keeping an open mind about all three deaths, but at this stage we are not looking for anyone else in connection with the incident.
"We are keen to speak to anyone who may have any information or might have been in the Haytor area earlier today, Friday."
Post mortem investigations on all three of the deceased will be carried out in due course.
Anyone with information is asked to contact 101, quoting log number 316 of 120713.