Vandalising Torquay's Christmas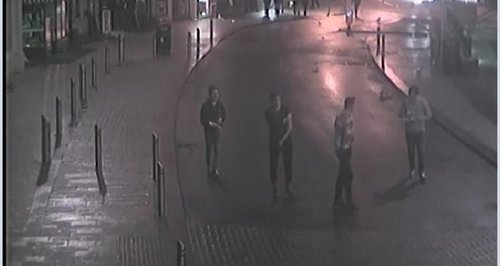 Police have released CCTV stills of four men who've wrecked Christmas decorations in Torquay
The men were seen attacking Christmas lights, attached to nine market huts outside the Town Hall in the early hours of Sunday 8 December.
They ripped the paper off one of the huts which had been made up to look like a giant Christmas present.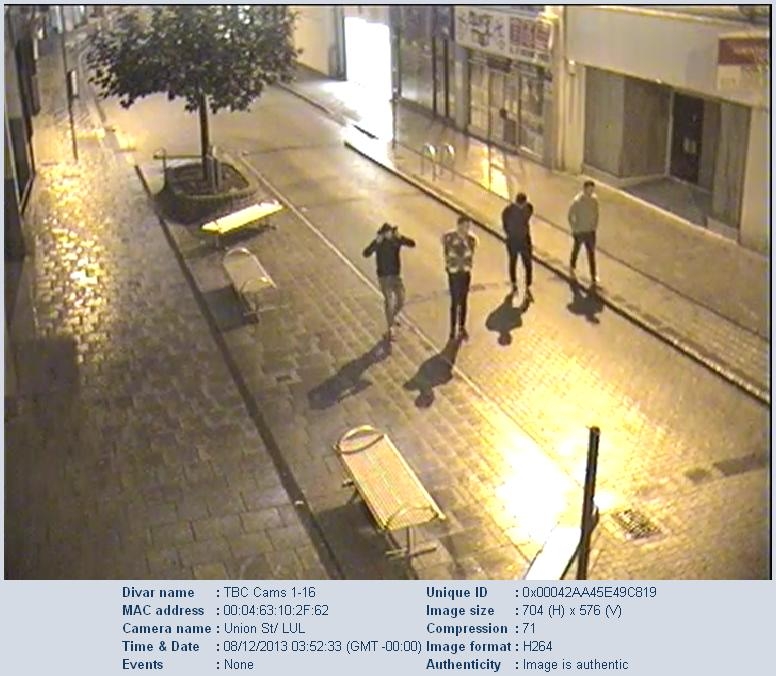 Police are now trying to identify four men (pictured) who left the harbourside area around 3.50am and walked up through the town.
Inspector Adrian Leisk called it a senseless crime adding: "A significant amount of effort has gone in to organising this display for families and local people to enjoy and celebrate Christmas, and to destroy it in this manner shows a complete disregard for their efforts."
It's the second time the decorations have been vandalised
Anyone with any information is asked to please contact the police on 101 quoting crime reference FT/13/8416.