You'll Be Amazed By These Hailstones
14 January 2015, 09:18 | Updated: 27 June 2017, 12:20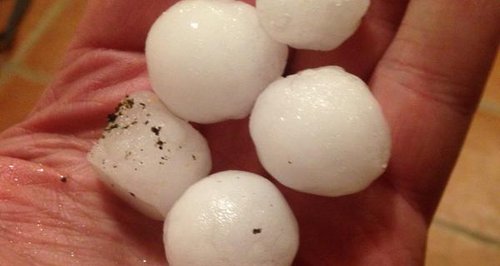 With much of Wales hit by severe weather, areas around Haverfordwest in Pembrokeshire experienced a "mini-tornado".
Residents reported huge hailstones, like these that were snapped by Dorian Rose in Camrose.
Meanwhile, Mid and West Wales Fire and Rescue Service had to step in to help secure parts of a house that had come loose due to the weather.