Evesham: Picture Released After Sexual Assault
16 June 2014, 13:04 | Updated: 16 June 2014, 13:52
West Mercia Police release picture of a man after a woman was sexually assaulted.
The assault happened at around 4am on Sunday morning (15th June) in Evesham.
The victim, a 22-year-old local woman, was walking along Briar Close when she was approached by a man who was performing a lewd act. The man sexually assaulted her, by touching her over her clothing. He then pushed her to the ground before running away.
Detectives investigating the incident have released an image of a man they want to identify. The photo was taken by the victim on her mobile phone.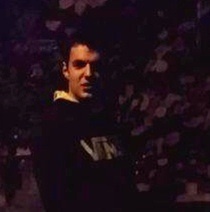 Anyone who recognises this man or who has information about the assault is urged to call West Mercia Police quoting incident number 202s of June 15th.