Man Admits Killing Big Issue Sellers In Birmingham
15 October 2013, 14:28 | Updated: 15 October 2013, 18:29
A man has been sentenced to life in prison after admitting knifing two Big Issue selers to death in front of horrified shoppers and commuters in the centre of Birmingham.
John Ward, who has paranoid schizophrenia, pleaded guilty to manslaughter on the grounds of diminished responsibility after appearing by videolink from Ashworth Hospital, Merseyside at a hearing at Birmingham Crown Court this morning (Tuesday 15 October).
He must serve a minimum of 12 years before being considered for parole and in addition was given a hospital order to remain in Ashworth Hospital for treatment. The judge told him he may never be released, but that would be for others to decide in the future.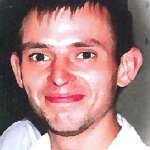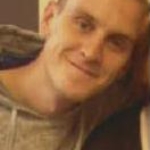 The 23-year-old had been in the city for less than 24 hours when he brutally killed Wayne Busst and Ian Watson-Gladwish on the afternoon of Friday 11 January 2013.
As official vendors of The Big Issue magazine, they were familiar and friendly faces to many people who regularly passed through Birmingham's bustling Union Street.
But on the day of their deaths Wayne and Ian became acquainted with John Ward, who had arrived on a train from Euston the previous night.
Unknown to agencies in the West Midlands, John Ward had been living in London for several weeks after moving to England from Dublin in December 2012.
With nowhere to go and no friends or family in Birmingham, Ward approached Wayne and Ian as they sold their magazines in the city centre.
They weren't to know of Ward's then undiagnosed paranoid schizophrenia or that on that very morning he had purchased a large kitchen knife from the Morrisons supermarket on Hagley Road.
The three men spent hours together; CCTV captured their movements as they wandered around the city centre, before returning to Union Street.
It was here, just before 6pm, that Ward launched what one witness described as a "frenzied" attack, stabbing Wayne Busst in the chest.
Confused passers-by watched as Wayne stumbled down Union Street, clutching his chest, before collapsing outside the nearby Boots pharmacy.
Immediately after attacking Wayne, Ward thrust the knife into Ian, knocking him backwards onto the steps of Sainsbury's. He tried to get back to his feet, but fell to the ground within seconds.
As Ward made his getaway down Union Passage, traumatised members of the public bravely battled to save the lives of his two victims, but little could be done to keep them alive.
Despite their best efforts and the work of emergency doctors, who performed surgery in the middle of the street, Wayne and Ian had suffered fatal injuries and were pronounced dead at the scene.
Officers raced to the scene with local officers flooding the area. CCTV covering the area was replayed in real time to see if the attacker was captured on camera while police CCTV operators scoured hundreds of the city centres cameras for signs of suspicious behaviour.
Detectives from the Force's Criminal Investigation Department joined uniformed officers on the ground as a major inquiry was launched.
After the attack, John Ward ran into the Odeon on New Street where his erratic behaviour attracted the attention of cinema workers.
CCTV footage shows him approaching a member of staff and asking her for water and tissue, which he then used to clean the blood from his hands, arms and shoes.
Police were at the cinema within minutes and Ward was immediately arrested. A search around the scene found the murder weapon in building works in an alleyway near to the cinema.
Detective Sergeant Mike Griffiths, from Force CID, said: "This was a truly horrific case in which two men died following a random and senseless attack. Sadly, they were victims of circumstance.
"Their work as street vendors led them to becoming acquainted with John Ward and whilst we'll never really know why he killed Wayne and Ian, the chilling reality is that because of his mental illness, anyone could have been a target on that day. He was and still is an extremely dangerous man."
Speaking after the court proceedings, DS Griffiths also commended over 30 eye-witnesses who came forward to speak to police. He added: "A double murder of this nature is extraordinarily rare. It is even more unusual for such a brutal crime to take place in a packed shopping area with so many witnesses.
"Those people were shocked to the core and were literally queuing up to talk to officers, tell us what they saw and generally get our major investigation off to a good start. These people made a commitment to help the investigation which they saw through to the end when they gave evidence in court.
"Ward is now off the streets and in a secure facility where he can pose no further risk to society. My thoughts remain with Wayne and Ian's family and friends who are heartbroken and devastated at their loss."
Superintendent Danny Long, who is responsible for policing in the centre of Birmingham, said: "The murder of Wayne and Ian had a significant impact on everyone who lives, works and visits Birmingham particularly homeless people and street vendors.
"I have been overwhelmed by the support that has been given to this investigation by those who were in Union Street on that afternoon; many people tried to help Wayne and Ian and are still coming to terms with what they witnessed − they are a credit to the city of Birmingham."
In a joint statement, the family of Ian Watson-Bladwish said: "Ian's life was taken away in an instant. No sentence will ever be enough or replace the loss of Ian and there are no words that can describe the devastation that this tragedy has caused. Our thoughts are also with Wayne's family.
"We would like to thank those people who tried to save him, and the police that acted so quickly in making an arrest. We would also like to thank everybody for their support during this difficult time.
"Ian was a kind and loving person who will be dearly missed by all that knew him. He will not be forgotten and he will always be in our hearts. We can now grieve and start to try and rebuild our lives."
The family of Wayne Busst said: "The loss of Wayne has had a devastating effect on our family. Our lives are missing a son, brother, grandson, nephew and uncle. "It's hard to put into words how we feel at this time but it's true no parents should have to bury their child.
"There is little we can say about today's verdict as it will never bring Wayne and Ian back to their families.
"We would like to take this opportunity to thank the public for trying to help both Wayne and Ian, the police for their continued support and the press for respecting our privacy."
A spokesman for the Big Issue said: "We at the Big Issue would like to express our condolences to the families of Wayne and Ian.
"Their deaths have deeply affected our Big Issue family and we are still trying to come to terms with their loss.
"Through their work selling the magazine both Ian and Wayne demonstrated the hopes and aspirations of many of our street vendors.
"They had engaged with our organisation in order to improve their circumstances, and were given the opportunity to earn a regular income - it is utterly tragic that they should lose their lives in such a way whilst trying to rebuild them. Our thoughts are with Ian and Wayne's families."