PM: Birmingham's Children's Services Must Improve
27 March 2014, 13:25 | Updated: 27 March 2014, 17:39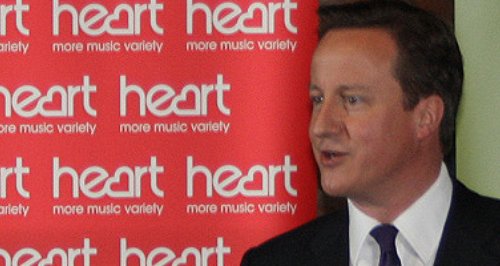 The Prime Minister's exclusively told Heart West Midlands unless Children's Social Services improves in Birmingham more robust action will be taken.
''First of all these are terrible cases – there's nothing more ghastly than children being let down in this way and the cases are absolutely awful, more needs to be done and it will be done''
''We are accepting the recommendation that there should be a commissioner appointed to oversee the whole of the Children's Social care services in Birmingham the minister today has announced that it will be Lord Warner, who will be supported by an expert panel, he has got considerable experience in this area, so that is good that it is being gripped properly''
It faces 23 investigations into the deaths of children, including Keanu Williams who was beaten to death by his mother after months of abuse.
Cabinet member for children's services Brigid Jones told us she believes the system is still missing children who need help:
''We're not getting as many children referred to us as we'd expect for an authority this size, we dont have as many children in child protection as you would expect and we dont have as many children in care as we would expect.''
''All across the system, the indicators show we have got children who are missing.''
Last week Coventry city council was rated inadequate 2 years on from the death of Daniel Pelka Today an independent commissioner has been appointed to oversee the running of Birmingham's Childrens Services after being rated inadequate for the last 4 years.
David Cameron also told Heart:
''In the end, government's can take over social services departments if they're not doing their job properly, that's the ultimate sanction, we had done that in the past in some areas, and Coventry and Birmingham need to know that they've got to sort out this service and they've got to do better otherwise further action would have to be taken.''