Police Raise Awareness Of Child Sexual Exploitation
20 August 2013, 15:01 | Updated: 20 August 2013, 15:07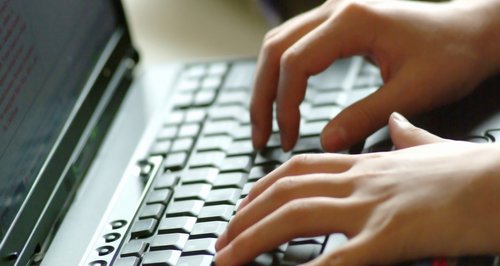 West Midlands Police are raising awareness of child sexual exploitation to encourage teachers, parents and members of the public to recognise the signs
With a dedicated month of internal and external publicity featuring posters and billboards, as well as inputs at schools and hotels, public protection officers are hoping to put CSE at the top of the agenda.
CSE is a form of child abuse where victims are given something such as food, money, drugs, alcohol, gifts or affection in exchange for sexual activity with the abuser. Vulnerable young people are often targeted by offenders who then use physical, financial or emotional power to sexually abuse them.
The move comes on the back of widespread local and national media coverage following recent high-profile cases and is part of a wider long-term initiative to strengthen the force's commitment to protecting vulnerable victims across the region.
Operation Sentinel will run over the next five months and will aim to raise awareness of five key crime types – child sexual exploitation, honour-based violence, human trafficking, female genital mutilation, and domestic abuse.
Superintendent Tim Bacon, from the force's Public Protection Unit, said: "Child sexual exploitation affects all communities and is the first area we're focusing on throughout August. It's a top priority for us – nothing is more important in policing than protecting vulnerable people.
"As a police force and as a society we have all learnt much more in recent months about this type of abuse and locally we have taken positive action to get justice for victims. We have a greater understanding of the issue and a growing intolerance of it.
"In June we saw three people including a former teacher jailed for sexually exploiting a teenage girl in Birmingham following a lengthy investigation by Public Protection Unit officers. More recently, 10 men in Coventry were charged with sexual exploitation offences and those criminal proceedings are currently ongoing.
"But there is clearly much more to do and that's what we hope to achieve with Operation Sentinel. We will be raising awareness amongst the public and, just as importantly, our own staff – who will be receiving inputs from CSE specialists to ensure we as a police force are in the best possible position to be able to identify and support victims."
Working with other agencies to spot the signs of abuse is a vital part of dealing with CSE and Operation Sentinel was today welcomed Liz Murphy, who is employed by Solihull Council and is the Chairperson of the West Midlands Child Sexual Exploitation Strategic group. She said: "Sadly, we know that girls and boys are being sexually exploited in our communities by adults and also by other young people.
"All of the Local Safeguarding Children Boards who work within the West Midlands Police area are firmly committed to tackling the sexual exploitation of children and young people.
"We need to raise awareness of the signs and indicators of child sexual exploitation so that those who work with and care for children and young people ask themselves what this child or young person's behaviour might be indicating.
"We need to be open to the possibility that any child or young person could be targeted and sexually exploited and be particularly vigilant when working with those young people who we know are more vulnerable.
"Operation Sentinel is an innovative and creative way of raising awareness of the signs of child sexual exploitation and will play an important part in the work across West Midlands to tackle child sexual exploitation."
Retired police officer Cath Hannon worked in child protection for many years and currently sits as an independent member on the Police and Crime Commissioner's Strategic Policing and Crime Board. Commenting on the launch of Operation Sentinel, she said: "This is a real opportunity for the public to work with the police and other agencies to share information about some of the most horrifying crimes within our society.
"I have seen the effects of these types of crimes. Only by removing the secrecy and bringing these issues into the open can children and adults have a safer life.
"In all their forms these offences can destroy the lives of children and adults as well as their family environments so I would encourage anyone with information to contact the police and help to keep others safe from harm."
Jenny Mahimbo, Programme Manager for Safe in the City Coventry, said: "This is an incredibly important campaign, because it is vital that the whole community is aware of the risks that children face. All of us - the police, teachers, youth workers, parents, carers - play a vital part in spotting the signs and protecting young people from sexual exploitation.

"For two years, The Children's Society has worked closely with the police, Coventry City Council and other local partners to support children at risk of exploitation, to raise awareness in schools and provide young people with information on how to stay safe.

"We are delighted to support this campaign by West Midlands Police, which will help tackle child sexual exploitation in the city and keep children safe."
Supt. Bacon added: "A common feature of CSE is that the child or young person does not recognise the coercive nature of the relationship and does not see themselves as a victim of exploitation. This means that they are unlikely to report the abuse and is why police and partners must be alert to the signs of CSE and actively look for victims.
"We are doing this through better working with schools, parents, carers, social services, charities and local authorities to identify young people who may be vulnerable and those young people who are showing signs of being a victim. Identifying the victims will lead us to offenders, whoever and wherever they are.
As part of Operation Sentinel, child sexual exploitation investigators will be holding a live online question and answer session next Friday (30 August) between 12pm and 2pm.
For further information, advice and support visit this dedicated section of the West Midlands Police website.