Stafford Hospital: Final Decision Day
26 February 2014, 07:09 | Updated: 26 February 2014, 09:07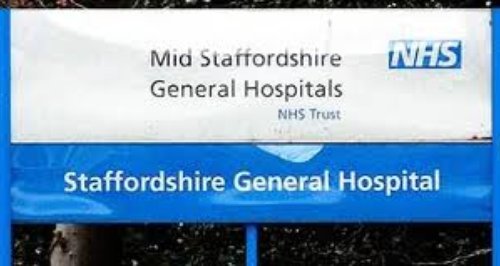 The final decision on the future of Mid Staffordshire NHS Trust will be announced by the Health Secretary on Wednesday 26th of February
Stafford Hospital's been the focus of the biggest scandal in NHS history when in 2010 an independent inquiry found that between 2005 -and 9 -up to 1 thousand 200 more people died than normal due to appalling standards of care
Some horrific cases were revealed from patients left soiled in their beds to people being so thirsty they had to drink water from a vase of flowers.
We spoke to some of the family members of patients who were treated there -including Sandra Whitehouse: ''My mum would have died, yes she would have died, but she would have died with dignity, she would have been clean.
''My sister wouldn't of had to have gone to the morgue the day after she died and picked the dirt out of her hair. Now I've got to live with that for the rest of my life''
But Julie Bailey who started campaign group Cure the NHS after her mum died there in 2007 wanted a full Public Inquiry:
After 2 and half years Robert Francis QC finally published his findings just over a year ago
Health Secretary Jeremy Hunt gave this reaction at the time: ''Many terrible things happened at Mid Staffs in what has rightly been described as the NHS' darkest hour. ''
''When people have suffered on this scale and died unnecessarily, our greatest responsibility lies not in our words but in our actions''
Well action was taken with the Trust being put into administration last April and health regulator Monitor putting forward proposals in December to dissolve the Trust.
It means Maternity services, paediatrics and critical care will be downgraded with high risk patients treated at Stoke.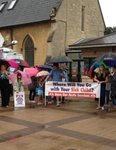 But Support Stafford Campaigners are angry that vital services won't be local causing patients to travel further. We've been speaking to mum and maternity unit nurse at Stafford Hospital Anna Smith:

''All the other hospitals are just too far to travel, if you're in pain or worse it's more than half an hour on a decnet run, if you get stuck in traffic it's much further than that''