West Midlands Unions Strike Against Pay and Pensions
10 July 2014, 15:33 | Updated: 10 July 2014, 16:23
Thousands have turned out at protests across the West Midlands over government cuts, pay and pensions.
Unions are in a dispute with the government over pay, pensions and working conditions.
Teachers, firefighters and public sector workers have all been involved.
One of the biggest demonstrations in the country was in Birmingham's Victoria Square.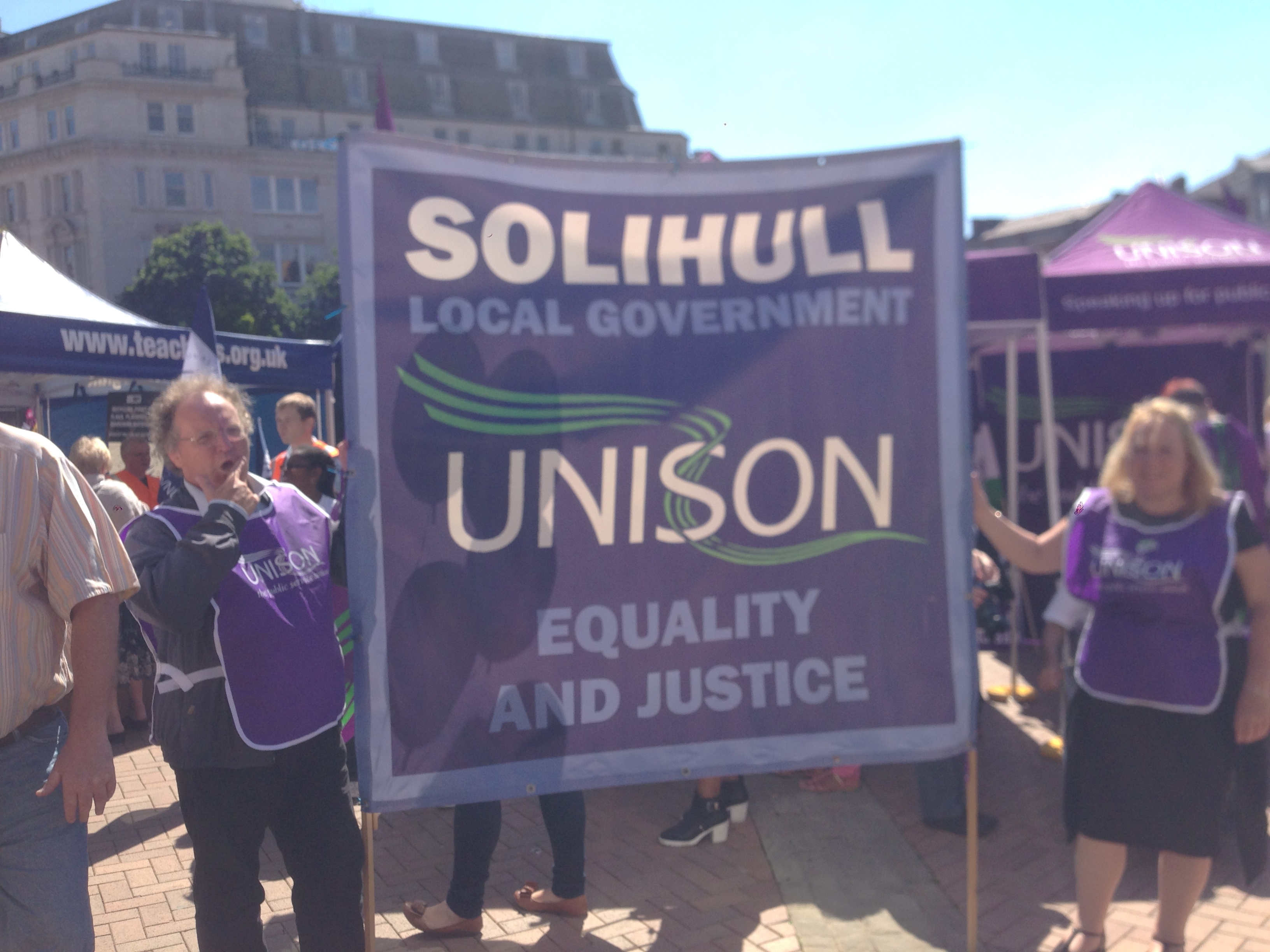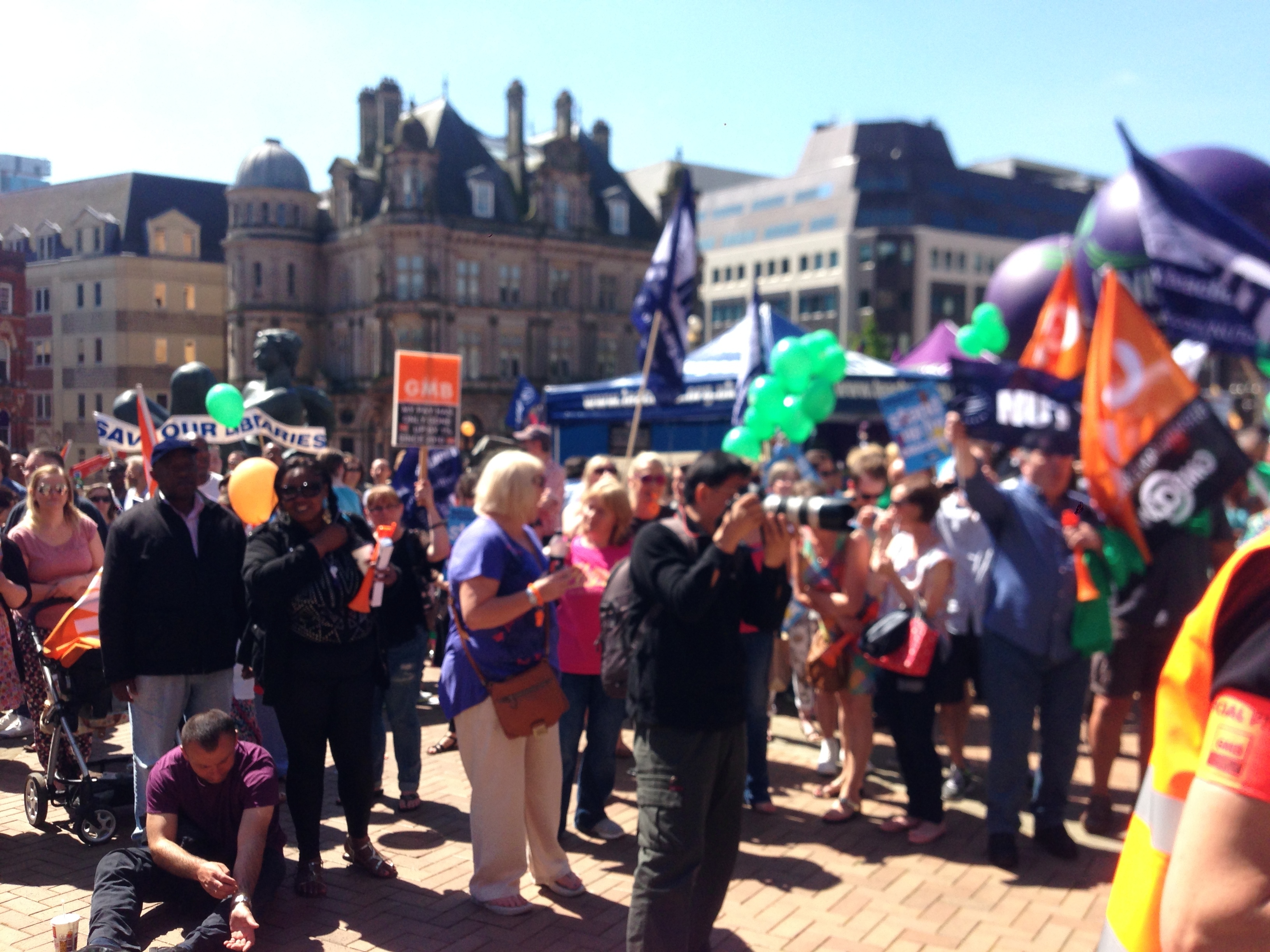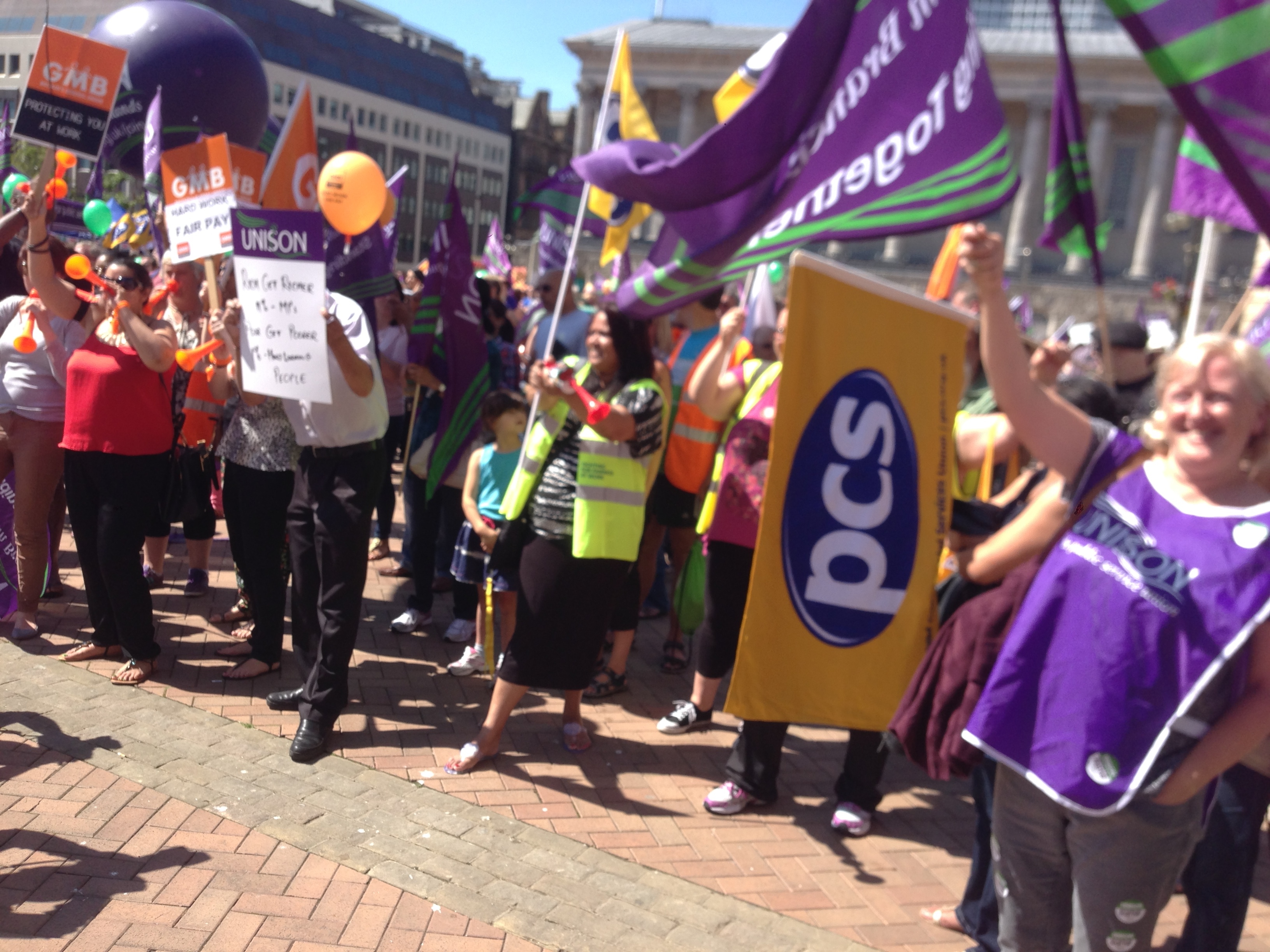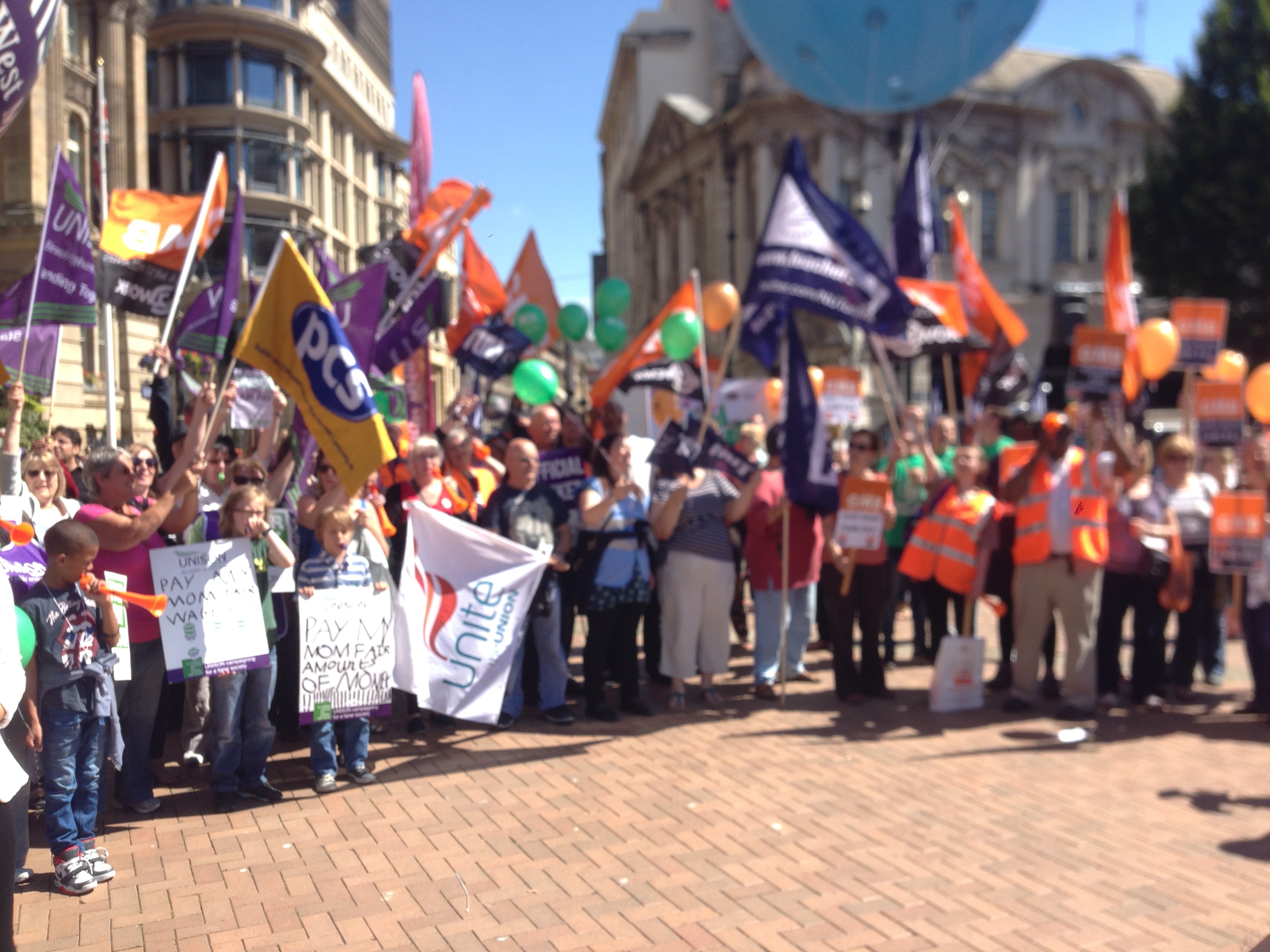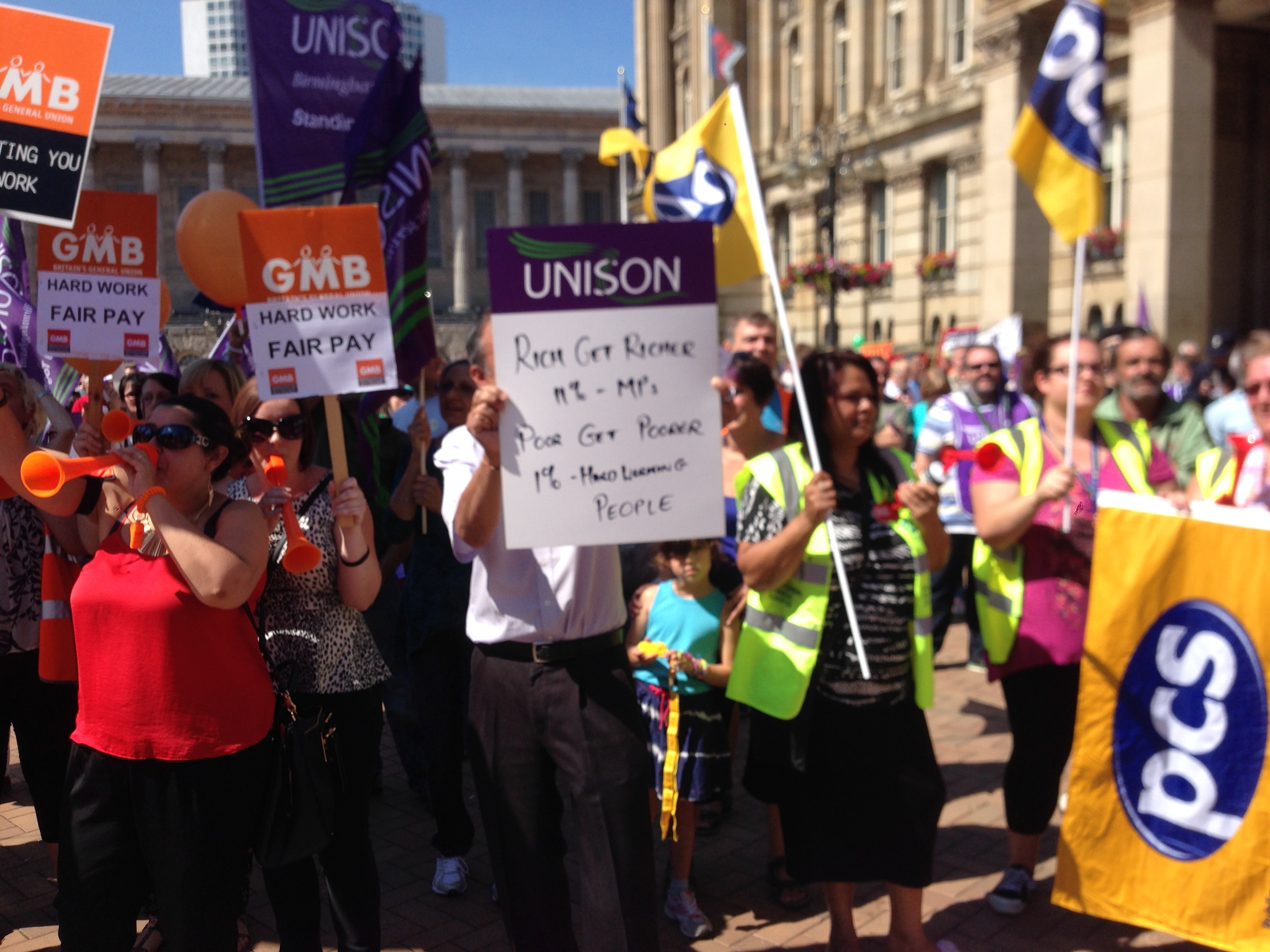 In Walsall 49 schools are affected by strike action with 30 schools closed all day and 18 are operating with limited staff.
Coventry has over 90 schools affected, while 49 schools in Warwickshire are closed or partly closed.
15 schools in Staffordshire are partially closed and 19 closed all day.
For Birmingham the schools that are closing have contacted parents directly.
In the biggest strike under the coalition government, David Cameron has taken a stance of defiance, as he has called the strikes not legitimate.