Walsall: Man Found Guilty Of Murdering Wife And Burning Her Body
11 April 2014, 13:57 | Updated: 11 April 2014, 14:13
A West Midland's man who killed his wife and burnt her body in the back garden has been found guilty of murder
The jury returned the guilty verdict after hearing how Jasvir Ram Ginday carefully conceived a plan to murder his bride, just a month after 24-year-old Varkha Rani had arrived in the UK following their arranged marriage in India in March 2013.

In 2008, Ginday had confided in a friend that he was attracted to men but that he could not tell his family as his mother was very strict. It later emerged that Ginday was frequenting gay bars and having relationships with men around the time of his engagement to Varkha in 2012.

Bank worker Ginday, 32, lived with his new wife in the house they shared with his parents in Victory Lane, Walsall for just a month and two days after she had arrived from India to start her married life with only £10 in her possession given to her by her mother.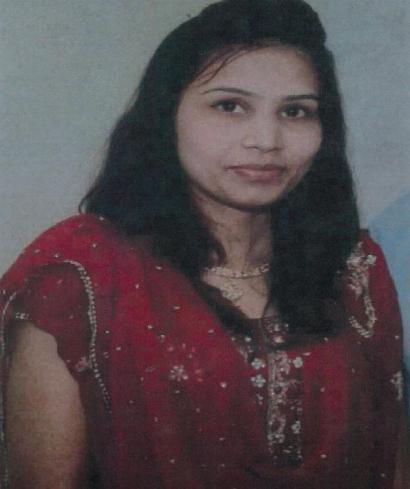 On the morning of Thursday 12 September, Walsall-born Ginday had run some errands with his mother, her friend and Varkha. During the afternoon, Ginday ran another errand - this time alone.

He drove to a petrol station and filled his silver Vauxhall Corsa − he also filled a two litre water bottle with petrol but tried to hide the act behind his open car door. The garage assistant became suspicious of his actions and zoomed the forecourt camera in and recorded his actions.

At 2pm that same afternoon, Ginday's mother and her friend left the Victory Lane address leaving the married couple alone. Within an hour of his mother leaving, neighbours began to see smoke coming from the back garden of the Walsall address. At 3.45pm − when Varkha was already dead − a lying Ginday called his mother and asked her to remain away from the home as Varkha had wanted to give him a surprise.

Brutal Ginday had killed his wife minutes after they were left alone and then forced her lifeless body into the garden incinerator - bought just six days after Varkha arrived in the country. He then lit a fire in an attempt to conceal his cruel act. Throughout the afternoon and again the following morning when the fire was reset, Ginday poked Varkha's burning body with a metal pole and broom handle in a bid to break it up and get rid of any trace of his wife.

Ginday called his aunt and his mother on Thursday evening and asked them to come to the house immediately. When the relatives arrived at Victory Lane, they found Ginday crying and nursing scratches to his face and arms. He told them that Varkha had taken £500 and some clothes and had left him. He also told them he had had an altercation with his wife and he had changed his clothing because it had blood on it.

At 9pm that evening Ginday and his uncle went to Walsall police station, he showed officers his injuries and told them that his wife had assaulted him but he did not want to make a formal complaint. He told police that he had intended to take his wife for a surprise meal but that she had left him − he made a formal missing persons report.

Local police returned with Ginday to the Victory Lane address at 10pm that evening and searched the house but as it was dark they did not venture into the garden − they found nothing untoward in the property.

The following day, police continued to progress the missing persons report and as part of their investigations conducted house to house enquiries. As a result on these enquiries, they became aware of the smoke which had been emanating from the property the previous day.

Officers carried out a search of the garden and saw a metal incinerator, they asked Ginday what was inside and he replied "It's food". The PC lifted the lid of the incinerator to discover the gruesome remains of a human skull.

An unburned black plastic bin liner was found partially covering the body, when examined one fingerprint belonging to Ginday was found on the liner. A ring was also found in the incinerator which bore the inscription "V and G 2013" − Varkha's wedding band.

Police also discovered a burnt mattress in parkland behind the Walsall home as well as burnt jewellery and paperwork relating to his marriage.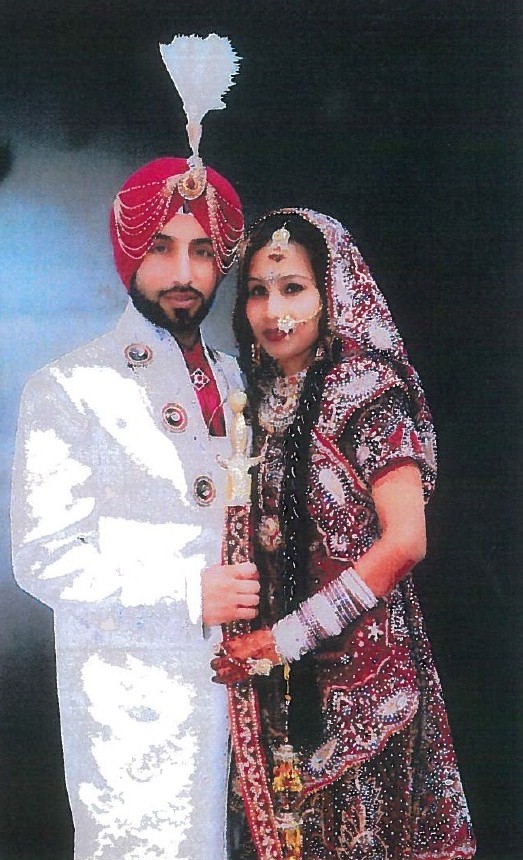 Varkha's cousin Sunil Kumar said: "No words can truly express the sadness and hurt my family and I are experiencing at the loss of Varkha, she was loved dearly by all, she had a great passion for life and doted on her family.

"Varkha attained a masters degree and was driven to make her life a success, unfortunately she fell prey to Ginday who had ulterior motives which Varkha would not have appreciated.

"We would like to thank the police and CPS for all their support during this case."
Senior investigating officer, Detective Chief Inspector Sarbjit Johal said: "How Varka met her death still remains a mystery, her body was badly damaged but it was clear to the pathologist that she was dead when she was put into the incinerator.

"Ginday got married as a matter of convenience - he tricked a poor innocent girl into marriage but was living a lie. When she uncovered the truth he could not live with it and killed her quickly then tried to dispose of her body and her possessions by burning them. Had another day passed before police attended, Ginday may well have successfully removed all traces of Varkha.

"I hope that this verdict brings some comfort to Varkha's family who have travelled from India to see justice is brought for their daughter."

Sentencing will take place this afternoon (April 11) at 3.30pm.