A Wedding Crisis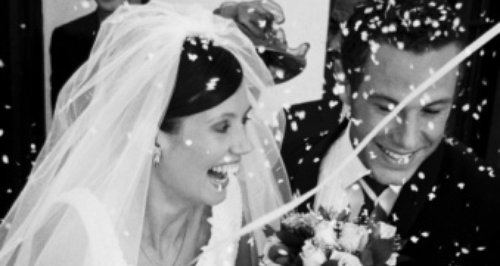 Rachel revealed this morning that there has been a minor crisis in the build up to her wedding.
It turns out that she'd sent her dress away for alterations and it hasn't made it back yet. With the wedding just over a week away she's starting to sweat that it may not return in time - or might not be right when it does!
Ed was typically supportive, suggesting that it will all be OK - "she can always get another dress" are words no Bride ever wants to hear!
So, it prompted us to ask you whether there were any problems that affected your wedding plans, by completing the sentence "My wedding nearly didn't happen because _________"
There were some great responses. Sally on twitter told us that her husband to be thought he had lost the rings... it turns out they were on the coffee table in front of him. He was suffering from the effects of "calming his nerves" the night before.
Louise's wedding nearly didn't happen because the Priest forgot! The phrase "you had one job" springs to mind...
Listen to hear the calamity that befell listener Adele before her wedding: