Ant vs Dec: The Arm Wrestle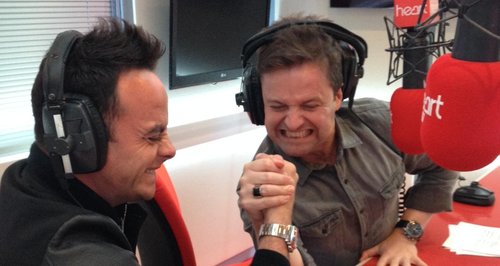 The boys joined Ed and Rachel this morning and there was only one way that they could decide who was best!
It was great having the cheeky Geordie boys on the show, and you guys loved it! So, we're proud to bring you their full interview in all its glory.
The boys spoke to Ed and Rachel about everything from their Takeaway Tour to Britain's Got Talent. Hear what they had to say here:
But we really wanted to get to know the real Ant and Dec. What are the boys like behind the camera? Who's the biggest cryer? Who makes the best food? And, most importantly, who is strongest? There was only one way to find out...