Breakfast Blog: Rachel Attempts to Play the Bagpipes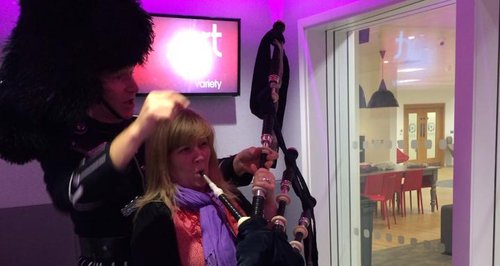 As it is Burns Night tomorrow, Ed thought he would surprise Rachel with a bagpipe player and see if she could blow out a little tune also!
If you missed it on this morning's show, check out the video of what happened here:
And a big thank you to Piper McKay for coming in to teach Rachel and show her how its really done! You can find out more about him here.

Click here to go back to the rest of the breakfast pages: