Breakfast Blog: Heart House Key Drops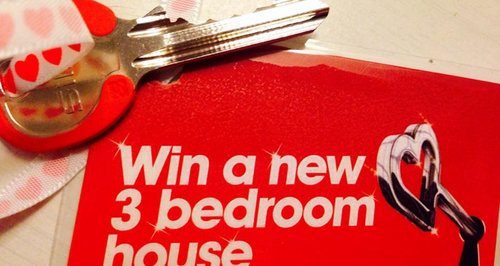 Tomorrow we are giving away The Heart House with Damson Homes so in preparation we gave away six keys this morning!
Today was the final day of the Heart House Key Drops!
Ed and Rachel decided to got all out and give away six destinations to six keys.
After lots of waiting and finger biting, thankfully all of them were found!
Meaning we shall be seeing all our lucky finalists at the final tomorrow for our show live from The Heart House.
Listen back to hear when all six keys were found:
Breakfast Blog: Heart House Key Drops
Don't forget Steve is giving away the last keys this afternoon from 4pm so make sure you are listening.
For now have a look at our lucky key holders:
http://www.heart.co.uk/westmids/win/lucky-key-holders/