Breakfast Blog: Men Over 30 Shouldn't...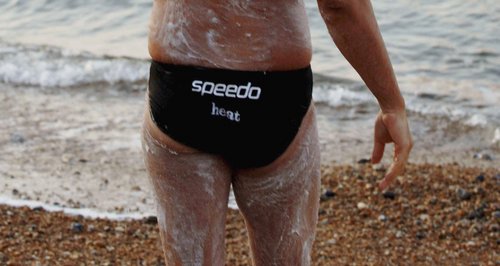 Rachel found a list of things that men over 30 shouldn't own or do and was alarmed to notice that most of it applied to Ed! We asked what you think men over 30 should avoid.
Phil suggested that they shouldn't have ponytails if the wear a suit.
Sam in Cannock suggested that highlights are a no go.
Sadie in Kings Norton told us that men over 30 shouldn't attempt to do karate kicks. Ask her husband. He tried and ended up hurting his... you can guess!
A popular call was for men to avoid wearing Speedos!
Suzi tweeted @heartbreakfast that men over 30 (or even over 20) shouldn't wear football shirts unless they're playing.
And Natalie in Sutton Coldfield told us that wearing superhero underpants (even Bananaman) is definitely a bad idea if you're over 30.