Breakfast Blog: Robbie Williams Joins Heart Breakfast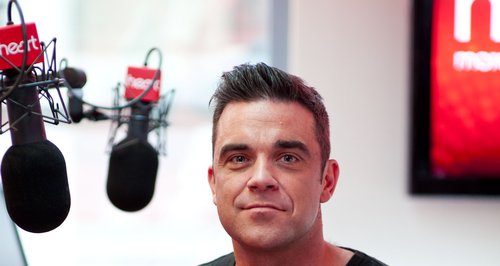 This morning Ed and Rachel were joined by the lovely Robbie Williams ahead of his new single.
This morning Rachel nearly didn't make it in, due to trapping her finger in the car door. Owch!
However she persevered as she didn't want to miss the lovely Robbie Williams and his new song which he has written about his daughter Teddy.
We learnt that Gary Barlow is the man you should call if you have any problems, so if anyone has his number I'm sure Rachel will want it to sort out that trapped finger.
If you're Robbie's biggest fan listen back:
Breakfast Blog: Robbie Williams Joins Heart Breakfast
Check out the rest of the Breakfast Pages here: