Breakfast Blog: Starship Name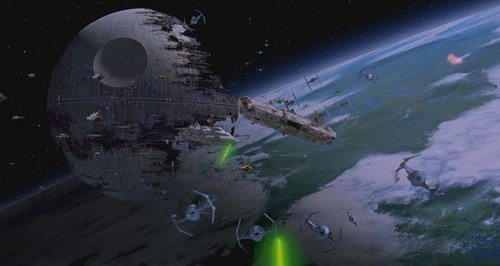 In a galaxy far far away is a star ship with your name on it! Well... sort of!
Thousands of Star Wars fans travelled to open auditions in Manchester to try and be part of the new film. Although neither of them fit the bill in who the directors are looking for, Ed and Rachel still managed to work out what their very own star ship would be called. The secret is to take the colour of the pants you're currently wearing and the last thing you ate.
Here's just a few of the great suggestions you sent us!
Jane in Halesowen has the Lilac Granola and Andy was coming to us live from the Red Malteaser!
Martyn had the peculiar ship Orange Orange! Trace called us from her ship Red Chips and Teresa was in the Leopard Print Biscuit!
And if you were wondering what Jim from Cannock's ship was called, it was Commando Beef. Too much information, Jim!