Celebrity Hair Styles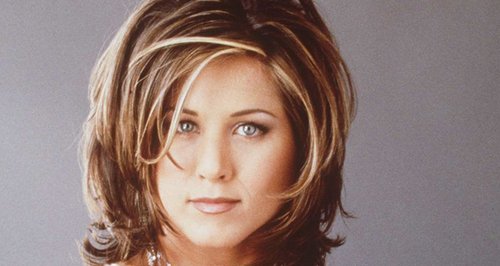 It's still one of the most gorgeous hair styles ever. Who doesn't love the "Rachel from Friends" look?
It's still the most influential hair! People still go in to the salon and ask for a "Jennifer"! But what do you ask for? Is it anything unusual?
Back in the day, our own Rachel New used to be a hair dresser and was often asked by the men for a "Simon Le Bon" look.
We asked you what you ask for - both serious and cringey!
Ian asked for a Harry Hill last time he went in. He didn't get it in the end, but he said it was a "close shave"!
Amy went in wanting to look like Miss Honey from Matilda - the bob look!
Hannah's brother went through a Jedward phase! It would take him forty minutes to style it - yikes!
Breakfast Blog: Celebrity Hair Styles
Chloe, a hair dresser from Birmingham, says that a lot of ladies ask for Kate Middleton and the men try to be Gary Barlow!
Do they mean modern Gary or vintage Barlow?!