Fashion Fail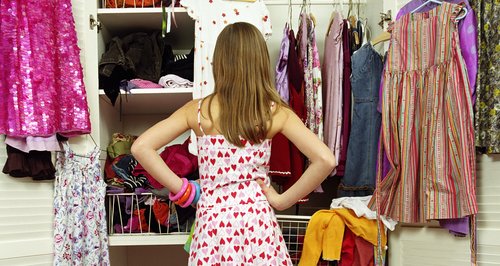 Sometimes our clothing lets us down. Janet Jackson famously had her wardrobe malfunction and now it seems even those with Royal connections aren't exempt!
Prince Harry's date a polo match (how very Royal!) was snapped with her dress tucked into her pants. As much as we all wish we hadn't, we've all been there!
So, we wanted to hear your fashion fails and plenty of you have had those embarrassing moments. Kerry told us of how she "popped out" after rising to the challenge of her boyfriend, who got her to go down a HUGE water slide, while David ripped his trousers as he got out of the car after driving miles to meet his biggest client. When he called to explain he'd need to reschedule, they all gathered at the window and laughed at him!
Perhaps was left so red faced they decided to remain anonymous when they told us about walking across a stage on holiday, only to be told they had a panty liner stuck to them! Oh dear!
It always seems to be when there are large gatherings that these fashion fails hit us. Kelly managed to have a massive malfunction at her daughter's 5th birthday party and you can hear what happened here: