First Kiss Weddings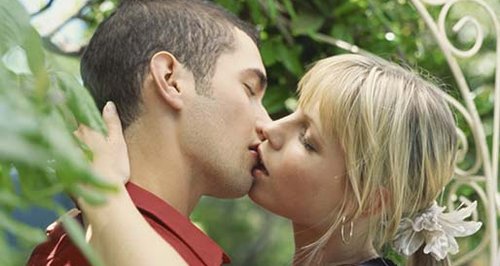 A couple recently tied the knot under a lamppost in their town. It wasn't just any old lamppost though, it was where the happy couple shared their first kiss.
Ed couldn't remember where his first kiss was, while Rachel remembered hers also being under a lamppost in the office car park! She's not moving her wedding there though...
So we wondered where your first kiss weddings might be if you followed this couple's examples. There were some great potential venues, ranging from the beautiful, Wendy's in Tamworth Castle's grounds, the retro, plenty of schools, and the slightly questionable, Big H's Ford Capri for example!
But there were some quite unexpected answers too! Samantha's first kiss was in a dog kennels with a friend's cousin, while Steve had his on a tennis court. Anonymous in Birmingham had theirs in a men's toilet in the dental hospital... no wonder they want to remain anonymous!
The winner of the most unusual location has to go to the caller in this clip. And they just got married this month (in a proper venue)!