Listen Back To The Best Of 2013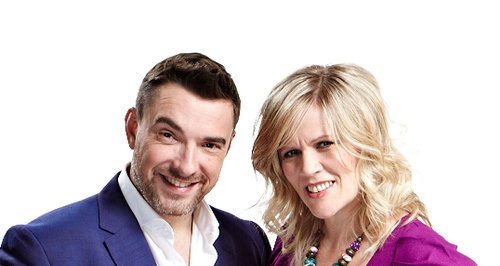 We thought we would share with you some of our best bits from the year! Listen back here.
One of the highlights of the year for Ed is when he sent Rachel, dressed up in a hockey goaly kit, down to the Cube in Birmingham, to see if she could catch one golf ball out of 200 that were thrown at her down a flight of stairs!
Listen back to how it went here:
Best Bit: Buble's Bouncing Balls
As you may or may not know, Rachel is not a keen hugger and finds hugging the boss VERY awkward! So we thought we would blind fold her and see if she could spot the boss out of three people!
Listen back to see if she could tell who the boss was here:
Best Bit: Hug a Boss Challenge
Recently, Ed and Rachel turned themselves in to Elves, in a quest to get the boss to save 'Sleeps to Santa'!
Have a listen to see if it worked here:
Best Bit: Ed and Rachel Turn In To Elves
Earlier in the year, a royal baby was born, so we thought what better way of celebrating this news than sending Rachel out on to the streets and getting people in their cars to do a horn salute for us!
Listen back to how surprisingly well it went:
Finally, most recently we did something that a radio station had never done before, we gave a house away on air! To be in the draw to win the house you firstly had to find a key!
It was a very emotional time, and you can listen back to some you finding your keys here:
Best Bit: Finding A Heart House Key
50 keys were found in total, but only one key opened the Heart House!
Listen back to the moment the house was open and won here:
Ed and Rachel will be back with you in January 2014