Mid Life Crisis!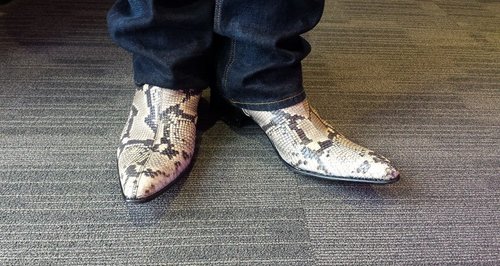 Is someone in your life trying something new? It could be a warning sign for a mid life crisis!
Ed's decided to wear snakeskin boots and a hankerchief in his pocket!!
Rachel thinks these are definietly signs of a mid life crisis?
Have you done anything similar?
Gone and got a crazy tattoo or cut all of your hair off?
Take a listen to some of your mid life crisis stories here:
Breakfast Blog: Midlife Crisis
Check out the rest of the breakfast pages here: