Rachel New's Icy Forfeit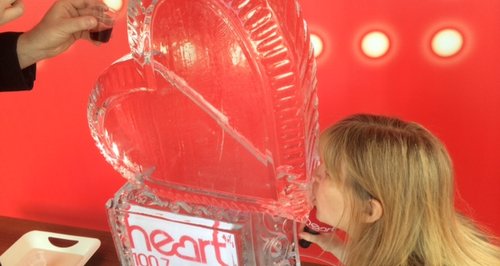 Rachel Lost this week's Rachel New VS You and had to face various liquids down the ice luge!
A special Heart Ice Luge was brought in, and various liquids were poured down it!
Ed got his icy revenge after facing two forfeits the last few weeks, including massaging a man and holding a tarantula!
All of them weren't nice!
The first was vinegar, then cough syrup and finally milk!
Have a listen to the full forfeit here:
Breakfast Blog: Rachel's Icy Forfeit
Check out the rest of the breakfast pages here: