Rachel's Forfeit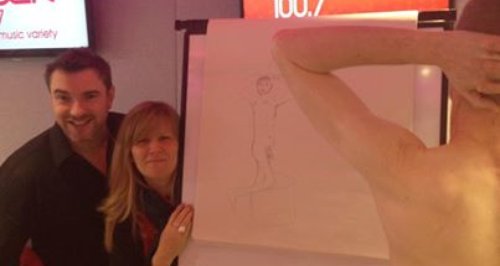 After weeks of waiting today was Forfeit Friday!
We have all been crossing our fingers hoping Rach would lose today's game and she did!
Emma won Rachel New Vs You today meaning it was Forfeit Friday!
As someone who finds it particularly awkward seeing naked people, we decided Rachel should endue a life drawing session.
Gary; our nude model strolled into the studio shocking Rach, as she was handed a pencil and the challenge to draw him naked!
Listen back to her reaction:
Breakfast Blog: Rachel's Life Drawing Forfeit
Check out the photos and the rest of the breakfast pages here: