Panto-Minds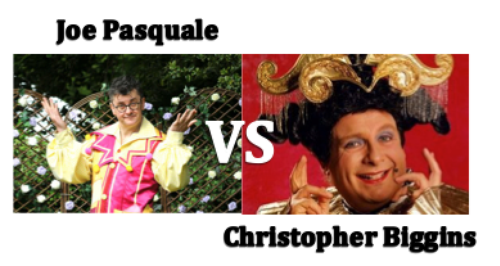 We are trying to find the official king or queen of Christmas by having the biggest stars from Panto land go head to head in a game we are calling Panto-Minds!
On Thursday Joe Pasquale can on and topped our leader board!
But for our final we spoke to the ultimate panto star! He's been in showbiz since he was 17, is previous winner of I'm a celebrity and this year is staring in his 45th panto... it was the one and only Christopher Biggins!
So, could he take on Joe and be crowned the King of Christmas?
If you missed Biggins and any of our other Panto stars make sure you listen back here:
Check out our Panto-Minds Leader board here:
| | | | |
| --- | --- | --- | --- |
| Leader board | Panto Star | Day | Score |
| 1 | Joe Pasquale | Day 9 | 7 |
| 2 | Joe McEldery | Day 4 | 5 |
| 2 | Stephanie Beacham | Day 7 | 5 |
| 2 | Adam Woodyatt | Day 8 | 5 |
| 3 | Christopher Biggins | Day 10 | 5 |
| 4 | Shane Richie | Day 10 | 4.5 |
| 5 | Stephen Mulhern | Day 1 | 3 |
| 5 | Alison Hammond | Day 2 | 3 |
| 5 | Alan Fletcher | Day 3 | 3 |
| 5 | Gok Wan | Day 5 | 3 |
| 5 | John Partridge | Day 6 | 3 |