The Big Town Showdown: Spring 2015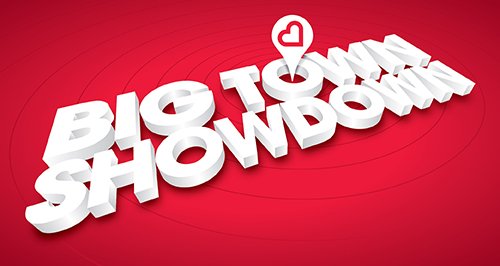 Ed and Rachel's quest to find the cleverest place in the West Midlands has come to an end!
The game is simple. Answer 10 easy questions as quickly as you can to get your town to the top of the table. But, get one wrong and we'll add ten seconds to your total.
Sounds easy right? Well, add the pressure of playing on the phone and anything is possible!
Top of the Tree
The Cleverest Place in the West Midlands for Spring 2015 is BRIERLEY HILL. Hear their winning round in full here:
Current Leaderboard
| | | |
| --- | --- | --- |
| TOWN | NAME | SCORE |
| Brierley Hill | Rob | 31.4 |
| Redditch | Trevor | 32.7 |
| Lichfield | Nick | 33.9 |
| Droitwich | Lou | 34.8 |
| Bromsgrove | Elaine | 35.4 |
| Arley | Emma | 36.6 |
| Tamworth | Tiffany | 36.7 |
| Cannock | Amy | 40.4 |
| Rugby | Lee | 43.2 |
| Maypole | Claire | 45.1 |
| West Bromwich | Miranda | 46.6 |
| Sutton Coldfield | Helen | 48 |
| Keresley | Kerry | 49.4 |
| Harborne | Nick | 50 |
| Stourbridge | Oliver | 50 |
| Solihull | Stephen | 50.8 |
| Rubery | Nicola | 51.4 |
| Tipton | Sam | 52.4 |
| Leamore | Nikki | 53.8 |
| Brownhills | Kirsty | 54.3 |
| Great Barr | Lorraine | 54.4 |
| Polesworth | Diane | 55.7 |
| Great Wyrley | Carly | 58.6 |
| Bilston | Jenny | 59.6 |
| Coventry | Nicola | 59.9 |
| Wolverhampton | Mark | 1:04.6 |
| Hagley | Laura | 1:05.9 |
| Pelsall | Julie | 1:07.4 |
| Bloxwich | Carl | 1:07.6 |
| Rugeley | Trish | 1:07.7 |
| Burton | Julie | 1:08 |
| Willenhall | Kyle | 1:09.2 |
| Oldbury | John | 1:09.6 |
| Moseley | Natasha | 1:10.4 |
| Catshill | Marion | 1:11.7 |
| Kingstanding | Alison | 1:12.9 |
| Acocks Green | Sam | 1:19.2 |
| Kings Heath | Chloe | 1:21.3 |
| Dudley | Jane | 1:22.9 |
| Walsall Wood | Stuart | 1:25.6 |
| Walsall | Jamie | 1:26.9 |
| Kidderminster | Natalie | 1:29.1 |
| Nuneaton | Emma | 1:30.4 |
| Stafford | Dan | 1:30.8 |
| Nechells | Sandra | 1:48.4 |
| Burntwood | Carol | 1:54.8 |