Wiltshire Air Ambulance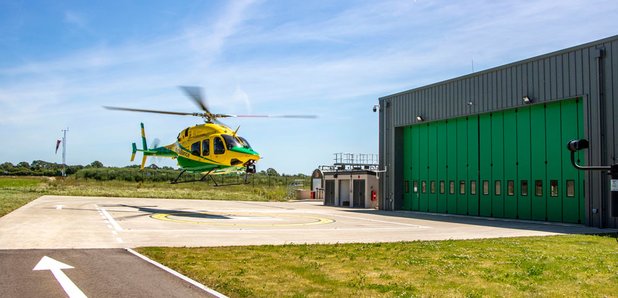 Wiltshire Air Ambulance was established in March 1990 as a joint venture between the Wiltshire Ambulance Service NHS Trust and the Wiltshire Constabulary.
They provide an essential Helicopter Emergency Medical Service (HEMS) throughout the county and beyond. The crew works alongside SWASfT (the South Western Ambulance Service Foundation Trust) land crews and other emergency services to deliver the best medical care possible to anybody who lives, works or travels in Wiltshire.
The air ambulance can scramble in just two minutes and reach anywhere in Wiltshire within nine minutes. The speed of their helicopter, along with the skill of their crew, can make the difference between life and death.
They fly up to 19 hours a day and attend, on average, 3 potentially lifesaving missions in that time. They are called to all kinds of emergencies, from road traffic collisions to cardiac incidents, child-related emergencies to horseriding and cycling injuries. These incidents are not just in Wiltshire but in neighbouring counties as well.
They are a registered charity and rely almost entirely on public donations to keep us flying. They really are funded by you and flying for you.
Wiltshire Air Ambulance
Outmarsh, Semington
Wiltshire, BA14 6JX
CALL 01225 300536

Wiltshire Air Ambulance is a registered charity that relies on donations to keep saving lives. We receive no regular direct funding from the Government or National Lottery grants.