91 Year Old Injured In Burglary At Her Malmesbury Home
23 December 2014, 13:34 | Updated: 23 December 2014, 13:40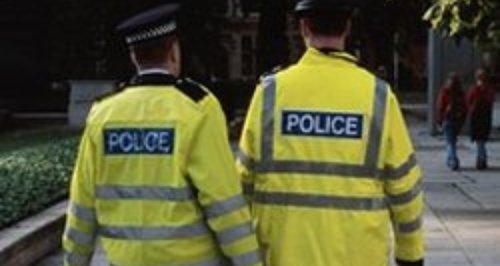 Wiltshire Police are appealing for information following a burglary in Malmesbury that left a 91 year old woman with injuries to her hand and leg.
The incident took place at approximately 7pm on Monday 15th December 2014 in a house close to the town centre.

An unknown person forced entry into a house belonging to a 91 year-old woman and stole a number of items including money, jewellery and bank cards. The woman was alone in the house at the time of the incident and sustained injuries to her hand and leg whilst attempting to stop the intruder from stealing her handbag.

DC Rich Jones said:
"This was a distressing and traumatic experience for an elderly lady who was simply watching television in her own home. Nobody should have to go through an ordeal such as this, especially not a 90 year-old woman. If you have any information about this incident, please contact us as soon as possible so we can find the person responsible.
I would also ask residents with elderly neighbours to be extra vigilant during the festive period. It may be that this particular offender is targeting elderly people. If you see any suspicious behaviour in your local community, please report it to the police immediately.

I appreciate that incidents such as these can be very frightening for the elderly community but with the right preventative action and support from neighbours and friends, we can prevent this from happening."

By adhering to the following advice, you can reduce your chances of becoming a victim of burglary or bogus callers:

• Always keep your door shut and locked.
• If someone comes to your door and you aren't expecting a caller it is important that you check who it is by using a spy-hole or look through a window. Do not open the door to anyone you don't know or are not expecting.
• Official visitors will always arrange an appointment with you beforehand – if no appointment has been made, don't open the door.
• Do not keep large amounts of cash at home – it is much safer in a bank or building society.
• Always keep purses and wallets hidden away, out of sight.
• Never keep pin numbers with credit or debit cards.
• Never agree to have work carried out by someone who is just passing, or believe such people when they claim that repairs need to be made. If you think work might need to be done get quotes from three companies and ask friends and neighbours for recommendations.
• If you see anything suspicious or think a bogus caller may have called at your door, report it to police immediately by calling 999.

The Wiltshire Bobby Van Trust (WBVT) will visit the elderly victims of these crimes. Bobby Van provides a home security service for elderly, vulnerable and disadvantaged people throughout Wiltshire. The charity operates two Bobby vans that provide mobile workshops for Bobby operators. For more information please go to: http://www.wiltshirebobbyvan.org.uk/

Anyone with information is asked to contact DC Rich Jones via 101 or Crimestoppers on 0800 555 111 where information can be left anonymously.