Wiltshire: Agencies Ready For More Bad Weather
7 February 2014, 17:02 | Updated: 7 February 2014, 17:03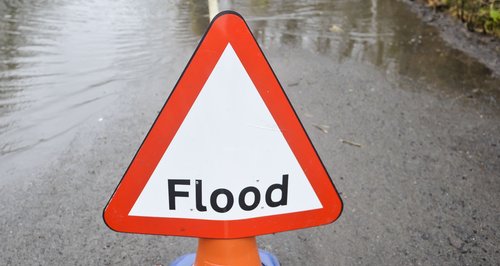 Agencies and communities are continuing to work together to minimise the impact of flooding on local residents and businesses as wet weather is set to continue over the weekend.
Groundwater and river levels are still high, and with heavy rain and winds expected across Wiltshire today and over the weekend, the situation is expected to worsen.
Groundwater and river levels often take days to react to rainfall, so people are being advised to be vigilant in the days following rainfall. People are also being urged to refrain from driving or walking through flood water because it is never clear how deep the water is or what the water is covering.
The Environment Agency (EA) is continuing to monitor river levels particularly in Malmesbury, Bradford on Avon and Salisbury.
Wiltshire Council is monitoring at-risk areas and working with local people, particularly those who are vulnerable in case water levels rise significantly.
Flood defences, which were put in place in Bradford on Avon on Thursday by the EA, will continue to be in place over the weekend. Wiltshire Council and Wiltshire Fire and Rescue are supporting this work.
Teams from Wiltshire Council are already out in force, dealing with flooded roads and properties.
People who see a blocked road are being asked to report it, although it may take some time for the team to reach minor roads. If people wish to report a highway issue, they can call the council's highways team on 0300 456 0105.
This work is being coordinated by the Local Resilience Forum (LRF) which prepares for, responds to and helps with the recovery from local major incidents and emergencies.
Information is available on the Wiltshire and Swindon Local Resilience Forum website:
Details of road closures are available on Wiltshire Council's website:
Advice from Public Health England and the Environment Agency for people who are at risk of or have been flooding is available here:
Details of flooding issues can also be found on the Environment Agency website
Updates on road conditions are given through the council's @WiltshireWinter twitter account. People can follow this for up-to-date information during any adverse weather.